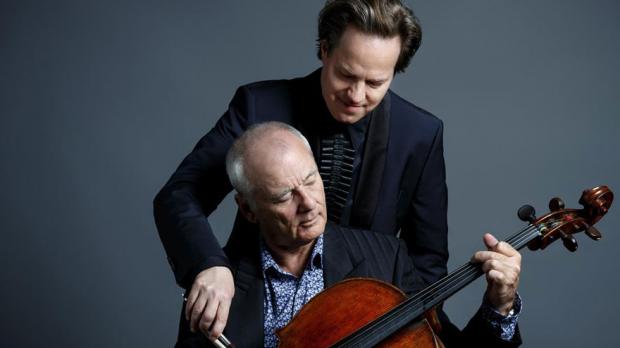 Bill Murray, Jan Volger & Friends: New Worlds
[PERFORMANCE] At the age of 67, Bill Murray is still diving into unknown territory. Of course his fans know him as a prolific and iconic comedian who has appeared in dozens of movies from Ghostbusters to Lost in Translation, but his latest project, New Worlds, is new to both him and his fans. Joined by cellist Jan Vogler, Murray reads passages from classic American literature such as Huckleberry Finn. As the story goes, Vogler and Murray met on a trans Atlantic flight on which the two struck up a friendship. The artistic collaboration that would come to be known as New Worlds is the fruit of that relationship and on Wednesday, October 11, Murray and Volger will bring their performance of the project to Kleinhans Music Hall. The performance includes Vogler, violinist Mira Wang, pianist Vanessa Perez accompanying Murray on stage as he reads from his favorite literary classics. 
When:
We're sorry, this event has already taken place!
Where: