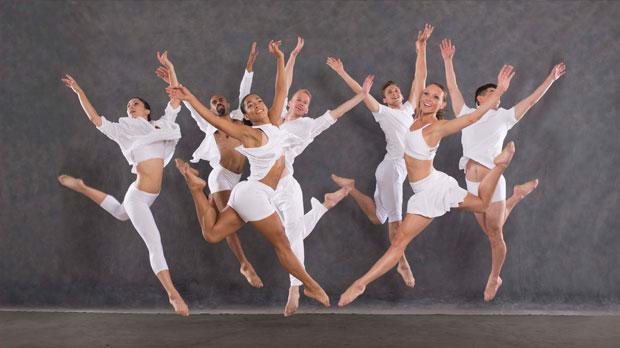 Lehrer Dance with the Buffalo Philharmonic Chorus
[DANCE] Lehrer Dance is returning to their home base to kick off their M&T Bank Dance Series, celebrating their 10th anniversary season with an evening of dance billed as "Lehrer Dance with the Buffalo Philharmonic Chorus," at the Center for the Arts at the University at Buffalo on Saturday, October 1.
Buffalo's professional modern dance company, known for their unique blend of artistry and athleticism, will be teaming up with the Buffalo Philharmonic Chorus offering up three world premieres, including pieces "Troika," which is a male trio about the power of each individual coming together to create a unified group, and "Pulp," a comedic full company piece inspired by the silent film era with a nod to the films of Quentin Tarantino. These world premiere pieces will feature Buffalo Philharmonic Chorus playing their own renditions of "Some Nights" by Fun., "Somebody to Love" by Queen and "Africa" by Toto.
The company will also debut one Buffalo premiere titled "Rascal," which originally debuted in Germany in February and is performed by veteran company member Rachael Humphrey.
As always the company will perform a bunch of audience favorites from the company's wide-ranging repertoire, like "Chukchi," "Femeie de Lume" and "A Ritual Dynamic."
When:
We're sorry, this event has already taken place!
Where: