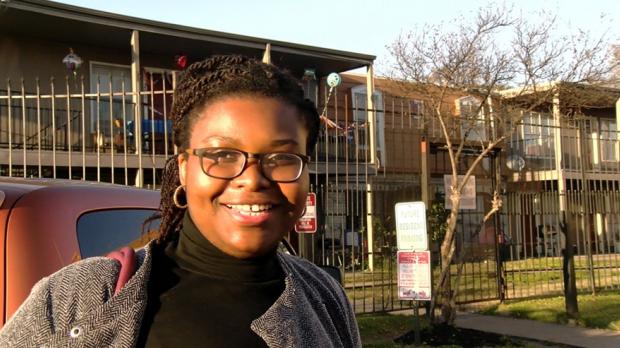 WNY Refugee Film Festival
This week brings the opening of the first annual WNY Refugee Film Festival (WNYRFF), a new series sponsored by Journey's End Refugee Services, Buffalo's only social services agency devoted solely to refugee resettlement. Runnign thourgh June 2019, the series will feature nine films focusing on the diversity of refugees' life experiences in the U.S. and around the world.
The opening film will be We Are In It (2016), a documentary chronicling the efforts of five people, undocumented migrants and refugees, to find refuge and begin new lives in Houston, Texas. Over a period of two years, director Yehuda Sharim documents their personal archives—poetry and paintings of Baghdad, film clips of the Burmese diaspora, songs in Swahili—and their efforts to re-envisage a home amidst experiences of war, hardship, and alienation. This film traces their daily experiences, and reveals the subtleties of despair, hope, and irony, in a polarized political climate regarding global migration and the militarization of borders. It will be screened at 6 pm on Thursday Sept. 13 and 7:30 in Friday Sept. 15.
Screenings will be held at the Tri-Main Center (2495 Main Street), Suite 530. For a full schedule and tickets, visit https://www.wnyrff.org/.
When:
We're sorry, this event has already taken place!
Where: