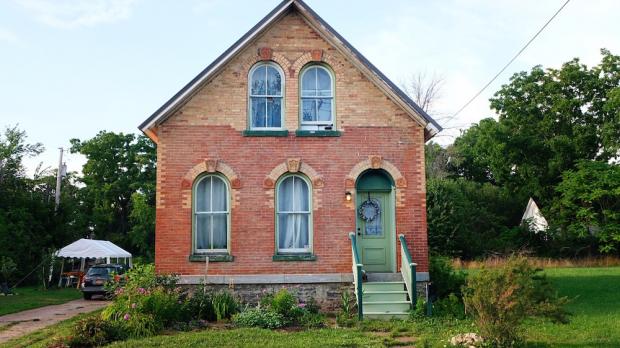 Buffalo's Backyard: Photography Pop Up
[PHOTOGRAPHY] Here comes the latest in the Buffalo Photography Pop Up one-night-only events, in which local photographers who take the city as their subject exhibit their work in cool locations that few otherwise would visit. This fourth installment, called Buffalo's Back Yard, takes place Friday, September 7 at the Lyth Cottage, a gem of a recently restored brick house surrounded by vacant lots Harwood Place. "The 'back yard' could mean anything from the literal to the figurative and symbolic—a decision entrusted to each photographer," says Hawley, a member of Camera Obscura, the grouop that organizes the series. "The event itself will take place in one of the most intriguing back yards of the city, behind a Hamlin Park cottage saved from the wrecking ball in 2011." The participating photographers—some professionals, some not—are Scott Balzer, Dan Cogliano, Matthew Christopher, Jim Cielencki, Chris Hawley, Ed Healy, Molly Jarboe, Christina Laing, Nancy J. Parisi, Mike Puma, Daniel Seiders, and David Torke. For an example of the sort of work that will be shown, check out The Public's centerfold this week.
When:
We're sorry, this event has already taken place!
Where: