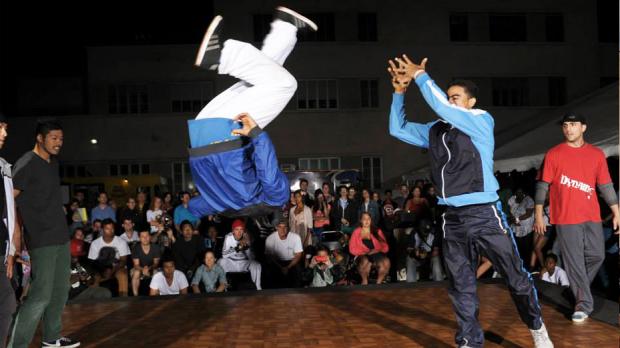 Battle @ Buffalo: Under the Lights
[BATTLE] Verve Dance Studio is hosting their fifth annual Battle @ Buffalo: Under the Lights on Saturday, August 29 from noon to 10pm taking place outside the New Era Cap Company building at 160 Delaware Avenue. This family-friendly event will feature over 100 talented amateur and professional dancers competing in B-boy (breakdancing) and All Styles dance battles, with the winners of each taking home cash prizes. One of the new activities this year is the cap design contest, where 50 artists will be given a blank 5950 New Era cap on which to create their design. The winner of this contest will receive $250 and a 24-cap run of hats with their personalized logo on them. Additional features of the night include live graffiti art, a sneaker donation drive, food trucks and live music from various DJs. There will also be activities for kids, such as free dance workshops and an interactive art tent. This event aims to bring together the community while showcasing all the elements of hip-hop culture.
When:
We're sorry, this event has already taken place!
Where: