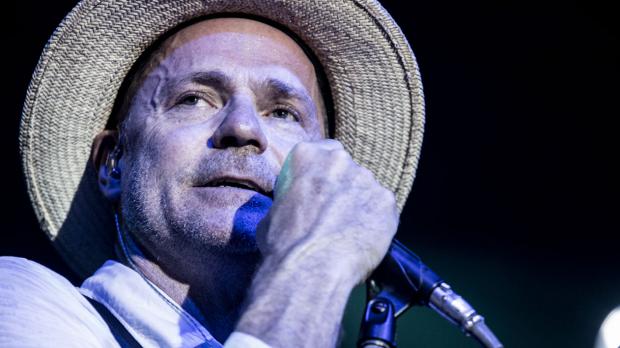 That Night in Buffalo: The Tragically Hip
[CELEBRATION] In May, Gord Downie, the singer of the highly influential Canadian rock band the Tragically Hip, announced that he had been diagnosed with an incurable form of brain cancer. The cancer, known as glioblastoma multiforme, is an extremely aggressive tumor—though his doctors have stated that it should not affect his singing ability. By the time of the announcement, the singer had already undergone surgery, several weeks of chemotherapy, and radiation therapy. In the face of this tragic diagnosis, Downie will pick up his microphone, and with the rest of his band—all of whom are the original members of the band, which formed in Kingston, Ontario in 1983—they'll do what they do best, which is connecting with each and every audience member at the band's live shows. Although the Hip have been renowned for their award winning albums, and Downie himself is a genuine poet and talented vocalist, his true magic is in his live performance, which some place among the likes of Jim Morrison, Freddie Mercury, Bruce Springsteen, or even Elvis. So, the Hip have embarked on what will likely be their last tour (though guitarist Rob Baker suggested earlier this week that the band may not be completely done with music) and will play what could be their final tour date in their hometown of Kingston on Saturday, August 20. In response, a simulcast of the concert will be broadcasted by CBC commercial free, and will be shown at venues across the world, including at Larkin Square, beginning at 7pm. In addition to the simulcast, expect beer from Community Beer Works, food trucks, shelter in case of rain (though Saturday is predicted to be beautiful), and plentiful seating. Admission is $10 and proceeds will go to benefit Sunnybrook Foundation's Gord Downie Fund for Brain Cancer Research. Additional charitable support has been provided by the Good Neighborhood, Store716, Garbaz Visual Productions, and The Public.
When:
We're sorry, this event has already taken place!
Where: