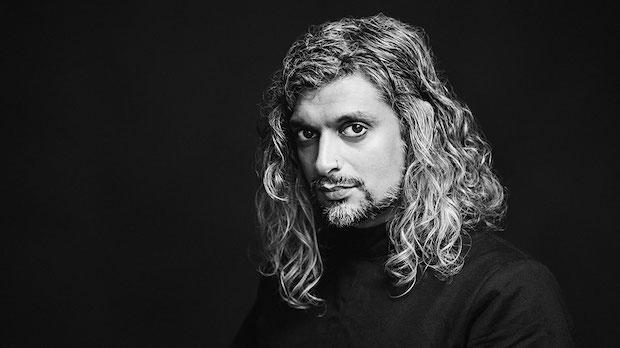 Silo City Reading Series: Ali, Jackson, UVB76, Torn Space
[POETRY] Just Buffalo Literary Center's Silo City Reading Series concludes its summer programming on Saturday, August 18 with an appearance of a one-time Buffalonian, the prolific Kazim Ali. Ali has published numerous  award-winning books of poetry including Sky Ward, The Far Mosque, and Bright Felon, but in recent years Ali has branched out, putting out novels and collections of essays. Ali's newest work is Silver Road, which oscillates between poetry and prose, returning to several subjects including the dam his father helped engineer while Ali was a boy in Jenpeg, Manitoba—a town which no longer exists—as well as a temple on the Tamil Nadu coast of India eclaimed from the ocean, part of a series of seven temples. The other six temples were seen in 2004 when a tsunami briefly drew back the waters from the coast. Buffalo audiences have recognized in Ali's performances through the years a strong, evocative, and generous style.
Joining Ali inside the silos are Marcus Jackson, a Cave Canem fellow with a new publication of poetry called Pardon My Heart, a stylistically straightforward book of love poems refracted through the prism of the contemporary African-American ethos. Musical talent will be beamed through the silos by the genre-bending, site-specific and virtuosic tandem of UVB76. Note: The performance starts early at 5pm to make way for the Torn Space's Stations later that evening at the silos.
When:
We're sorry, this event has already taken place!
Where: