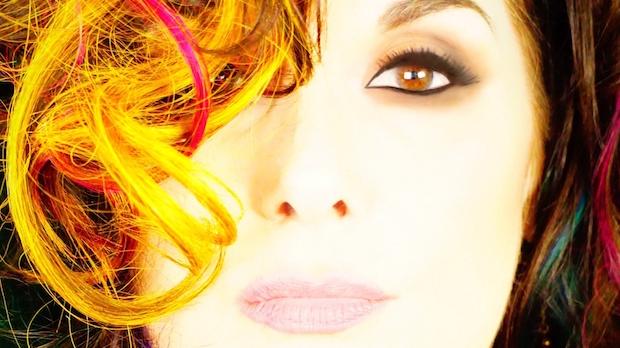 Interview: Ann WIlson
[POP] It's been a rough year for Heart's Ann Wilson, but she's all the stronger for it. Last August, while headlining the Rock Hall Three For All Tour alongside Cheap Trick and Joan Jett, things took a turn for the strange when a scuffle broke out between Wilson's husband Dean Witter and her sister Nancy's kids at a homecoming gig in Washington state. The details are well documented in an April Rolling Stone article, but for the gal with the pipes behind indelible classics like "Crazy on You," "Straight On," and "Magic Man," the resulting hiatus is a much needed liberation.
"About three years ago now I found myself in a real suffocated place," Wilson said over the phone from her new Florida digs. "When you're listed as a classic rock band, booking agents put you in the same type of packages every year. I'd begun to wonder, 'wow, is this all there is for me?' The buyers in those package scenarios expect you to do certain songs, and if you don't do them, you're potentially in breach of contract. I don't blame [audiences] for expecting to hear their favorites after they've paid $100 to just sit on the lawn, but it'd begun to feel way too tight around the neck. I was getting more and more dissatisfied, dreaming of a parallel universe where I could just sing whatever songs I wanted. And then, this time last year, I found myself in a difficult situation which, in hindsight, provided the perfect window for me to fly out of."
And so, for the first time in her entire career, at the age of 67, Ann Wilson has embarked on a major tour without Heart, playing clubs and small theaters — a gig at Rochester's Kodak Center on Sunday, August 20, among them. A solo project called The Ann Wilson Thing had taken root before last summer's incident, and she'd released one solo album in 2007, Hope and Glory, without a tour behind it. But this summer is different, since it's clear that Wilson is branding herself as a solo act, engaging the press about her new endeavor and speaking for the first time about her disenchantment with the Heart trajectory of recent years. Everything happens for a reason, perhaps. 
"Everything happens because something made it so, like a dominos theory of actualization," she clarified. "I got to critical mass with these feelings of being imprisoned, and if it had to be them or me, I vote me. I spent many years giving my all to Heart, being married to it as one of the main people keeping it alive. And it's all very cool because we have a great fan base – wonderful fans. So at this point I'm saying to them 'go ahead and love Heart. I'm not sure what happens there, but right now, come with me… this is something fun and different.' People have been coming to the shows unsure of what they're going to get, but by the time the night's over they're totally sold. They've been able to climb outside the other box."
The set lists from Wilson's tour look like a wet dream for longtime fans of her big, bluesy belt. And she's still incorporating a handful of Heart's best known tunes —  "Barracuda," "What About Love," and "Alone" among them —  into a trove of covers including songs by the Black Crowes, The Who and Aretha Franklin. Financially, it's a different ballgame than her usual summer job, but for her, the tradeoffs are of value. The dilemma of whether or not to keep touring is common nowadays for a generation of aging rockers that aren't making money off back catalog record sales any longer. Retirement suddenly seems out of view, so how do you keep it fresh?
"What all these artists need to keep in their focus is what's going to happen now," she said. "Are you working so you can retire to the Bootheel with all your money, or are you the artist you always said you were? You always want to have a livelihood – I get that. And if you're smart and know how to do the whole fish and loaves thing, you can keep it going. For me, I may not be making the same money I would be on a summer tour with Heart, but what I'm not getting paid in dollars, I'm making ten-fold in life experience. We're hanging in camp grounds, meeting people and making human connections – it's a very different existence from being isolated in hotels. "
Neither of the Wilsons will officially comment on the future of Heart, but for right now, Ann Wilson is feeling the space around her and loving every minute of it.
"It's all pretty well sorted out now," she says of the incident and resulting estrangement. "There's been a bunch of repercussions, y'know? It made stuff happen. If anything was stuck in the mud, it came unstuck that day."
Ann Wilson of Heart comes to the Kodak Center in Rochester on Sunday, August 20.
When:
We're sorry, this event has already taken place!