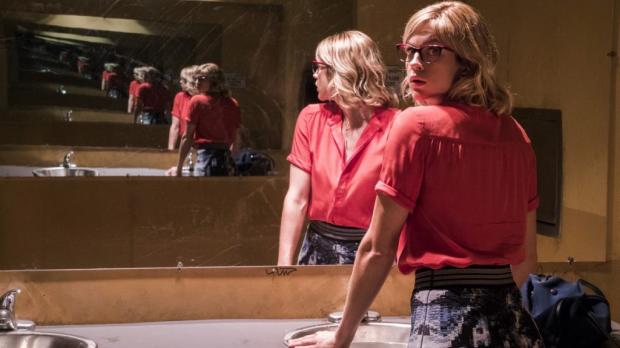 Buffalo Dreams Fantastic Film Festival
If you're among those who can't wait for November and the tenth edition of the Buffalo Dreams Fantastic Film Festival, here's good news: you only have to wait until next week!  In case you missed the memo, Buffalo Dreams has been moved up this year, to Friday, Aug. 23rd — Thursday, Aug. 29th. The location hasn't changed – still at the Dipson Eastern Hills Cinema. And festival organizers Greg Lamberson and Chris Scioli promise that this year's offerings of independent genre films will be better than ever. (Of course they promise that every year. But they've always kept that promise.)
Probably highlights include Parallel, the first English language film by Isaac Ezban, director of previous Buffalo Dreams favorites El Incidente and Los Parecidos; Depraved, arthouse horror pioneer Larry Feessenden's adaptation of the Frankenstein story to modern day Brooklyn; and Lamberson's own Widow's Point, starring Craig Sheffer (A River Runs Through it, The Program), who will attend the screening.
Tickets are $10 per block (usually including a feature and a short or two), $20 for a Day Pass, and $60 if you want to see every last movie (25 features and 76 shorts) over the course of seven days. You can buy tickets at www.dipsontheatres.com or the theater box office. For more info, visit www.buffalodreamsfilmfest.com and follow Buffalo Dreams Fantastic Film Festival on Facebook.
$10 block, $20 day pass, $60 festival pass
When:
We're sorry, this event has already taken place!