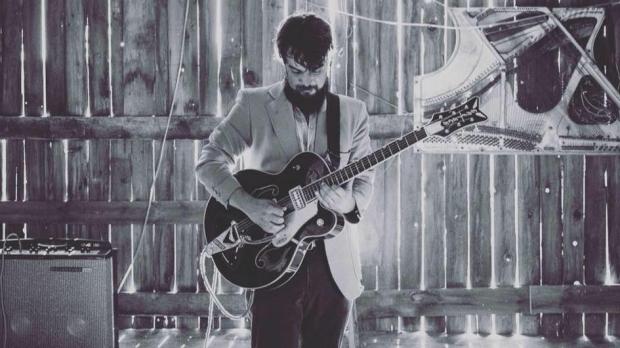 Seth Bernard and Johnny Irion
[FOLK] A multitalented singer/songwriter that doubles as an environmental activist, Seth Bernard grew up amid farming culture at Northern Michigan's Earthwork Farm. His music reflects his background with earthy textures, and his passion for peaceful environmental reform is a recurring theme in his work. In 2001, he founded Earthwork Music, a Michigan-based collective of indie artists that are focused on environmental advocacy, social justice, creative empowerment and community building. Since then, he's gone on to serve as the Director of the Musical Ambassador Program for On the Ground, fostering partnerships and cultural exchanges between communities in southern Mexico, Ethiopia and eastern Congo and with those in Michigan. Earlier this year, he helped launch the Clean Water Campaign, an organization committed to helping elect clean water candidates for 2018, a very serious issue in his home state. Bernard just released his new Eggtones for Directions last month. Johnny Irion is perhaps most well known for his work with wife Sarah Lee Guthrie; the duo's 2013 disc Wassaic Way was produced by Wilco's Jeff Tweedy. Irion's latest solo record, Driving Friend, came out in May.  Bernard and Irion make for a captivating, folksy double bill at Babeville's 9th Ward on Wednesday, August 22.
When:
We're sorry, this event has already taken place!
Where: