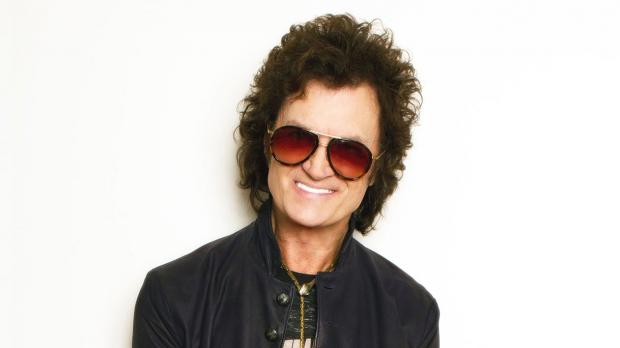 Interview: Glenn Hughes
[ROCK] When one of the most commercially successful rock musicians of all-time, Gene Simmons of KISS, claims that "Rock is Dead," it may be worthwhile to get a second opinion from another practitioner. And who better to get an expert analysis from than "The Voice of Rock" himself, the man with the endless vocal range, Glenn Hughes?
"I think rock music in general will never fully go away. It's not at the top of the league at the moment. I think hip-hop and stuff like that is what people listen to, generally. I don't. I'm never going to veer course — I am a rock guy. I make rock music for rock fans," Hughes said.
That's good news for rock fans. Hughes looks and sounds remarkably youthful at 64 despite a double knee replacement last year which forced him to cancel a series of concerts, including a booking in Buffalo in March. Fully healed, Hughes is set to perform at Buffalo Iron Works on Monday, August 15.
"In December, I was in a wheelchair, and I didn't report it to the general public because I didn't want anyone to think something was really wrong. I couldn't stand up really well, but I was still performing okay," Hughes said.
Health issues have long affected Hughes' career, but this interruption was the result of too many barefoot runs on the beach by the health crazy Hughes, not debauchery and excessive drug use. Substances were routinely the culprit behind Hughes' rough patches in the 1970s and 80s when he was recruited into seminal rock act Deep Purple and later into an odd version of Black Sabbath.
Deep Purple was the biggest selling rock act in America in 1973 when band leader and guitar god Ritchie Blackmore plucked Hughes from English rock act Trapeze to replace Roger Glover on bass. David Coverdale was brought in to replace Ian Gillan on vocals, but he wouldn't be handling those duties alone.
"You must understand that I wouldn't have joined Deep Purple if I wasn't able to sing. I joined the band, and they were going to ask Paul Rogers (Free, Bad Company) to sing. And then he was busy, so we auditioned David. I joined before David," he said. "And David and I formed a vocal duo, we were a team. We were a really strong vocal duet. I think that's what Ritchie Blackmore wanted; to take it away from what Ian Gillan was doing…"
The lineup overhaul may have seemed risky, but the resulting album, Burn, continued the string of hits for Deep Purple while successfully debuting Hughes and Coverdale.
In his 40-plus years in rock and roll, Hughes has won fans around the world through his raw talent as a vocalist, musician and songwriter. These days, the congenial Hughes makes a point to stay in touch with those fans through social media. Do you have a question about a specific song or tour from the Deep Purple days? Far more plugged in than many of his hard rock peers, you can get your answer directly and quickly from Hughes himself
"I dedicated two hours a day of my life every day to social networks. I can't do any more than that because it's just too much. I get a lot of work done in the early hours of the morning," he said. "This is the future, and remember, the record business is not like it used to be and you've got to go out there any work and that's the way it is. I'm glad that I'm still able to do that."
Hughes, who is English but has lived in the US since his run with Deep Purple, has been featured in a number of "super group" touring acts over the years, but this is his first full US tour under the "Glenn Hughes" banner.
"(The tour is) going really well. A lot of shows are selling out, and we are coming to Buffalo. It's been so long since I was there. It's a great place to play and it's a great rock city and it means so much to me to have people show up and celebrate the music that I've made," Hughes said.
After all these years, Hughes is still excited about the prospect of recruiting new fans and playing to new faces.
"If you are a newbie to Glenn Hughes, I don't think you will be a newbie for long, because I gain supporters everywhere I go simply because I believe what I do is real.
There's nobody behind the curtain singing my shit. There's no fake shit, you know. It's all real, it's just real music. It's raw, and it's ready."
Glenn Hughes and opening act Joanne Shaw Taylor perform at Buffalo Iron Works on August 15 with doors opening at 7pm. See BuffaloIronWorks.com for ticketing information. 
When:
We're sorry, this event has already taken place!
Where: