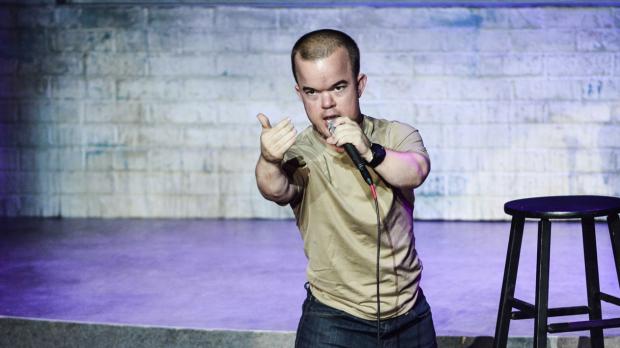 Brad Williams
[COMEDY] You can't change the way you were born, but you can laugh about it, and that's exactly what legal dwarf and comedian, Brad Williams, does and invites others to do. "They should give midgets to cancer patients," he remarks, before launching into a slew of gut-busting dwarfism jokes, all of which have one common denominator, that laughter may not change one's situation, but it certainly makes life more fun. Williams has joked that dwarfs could end the war in Iraq, and coincidentally has performed for troops overseas. 
Brad Williams | Comedian | Art's Plus from Christian Costello on Vimeo.
When:
We're sorry, this event has already taken place!
Where: