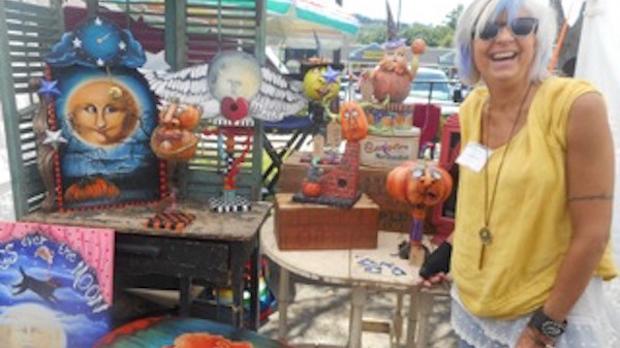 Lewiston Art Festival
[STREET FESTIVAL] Lewiston is as fine a day-trip destination as New York State has to offer: It's lovely, it overlooks the lovely strait of Niagara, it boasts wonderful restaurants and a captivating history. And this weekend it hosts the Lewiston Art Festival, featuring work by more than 175 artists from far and wide, including a "College Alley" dedicated to exhibiting work by student artists. There will be live artists, chalk artists, best-in-show awards (at 4:40pm Saturday), facepainting—all the accoutrement. The weekend kicks off on Friday, August 10 at 7pm with an outdoor concert by vocalist Garry Allen (think Sinatra), but the festival itself is on Saturday and Sunday, August 11 & 12, 10am-5pm.
When:
We're sorry, this event has already taken place!
Where: