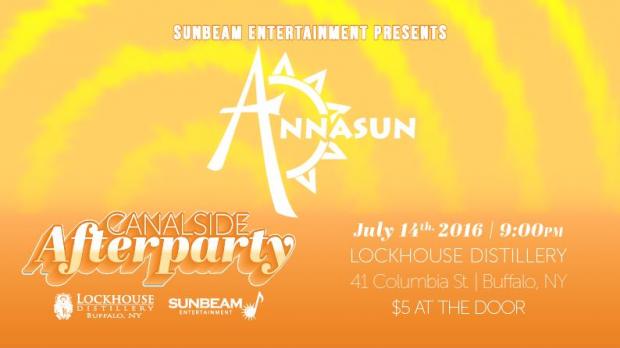 Canalside Afterparty featuring Annasun
[ROCK] After the free Shakey Graves show winds down at Canalside, take a quick walk over to Lockhouse Distillery where Buffalo's own indie rock band Annasun takes the stage to perform at the official Canalside after party. Lockhouse is the place to be on Thursday nights this summer, as they are hosting an afterparty for each of the free Canalside concerts. This week's show, along with the weeks to follow, start at 9pm, and have a cover of $5.
When:
We're sorry, this event has already taken place!
Where: