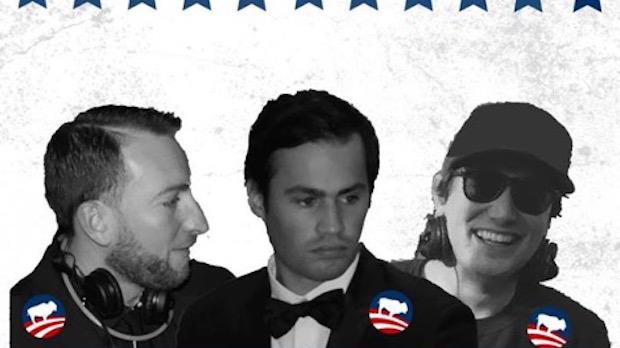 The Big Three at Acropolis
[PARTY] As you are preparing for a weekend of 4th of July festivities—which may or may not include Sahlen's hot dogs, beaches, bathing suits, sprinklers, ice cream, fireworks, sparklers and the many other items of the patriotic celebration—why not get started a little early?  Do you have to go to work on Friday? No? Perfect. Yes? Well… maybe go in a little late because this evening's pre-4th of July celebration at The Acropolis will be the perfect way to set the tone for the rest of your weekend. That is, if your tone is to really, really celebrate. 
The DJs this evening—dubbed The Big Three—will be the collective of international (because he's played in Canada once) superstar DJ Dovey, silly-smooth Maxy NY, and Yankee-doodle-daddy Rick Jameson who will all let freedom ring through the speakers at Acropolis. "You haven't seen a trifecta like this since Kelly, Thomas, and Reed. Hall of Fame party-rockers who will be celebrating this week like it's 1776 by throwing back cocktails and spinning nothing but fireworks on the 1's and 2's. We got the lovely bud girls coming with giveaways and specials all night." These three have a handful of summer brunch events under their belts already with impressive attendance numbers that nobody saw coming. March on over to the star spangled Acropolis tonight and celebrate your freedom at what will absolutely be an evening of tribute, honor and independence.
When:
We're sorry, this event has already taken place!
Where: