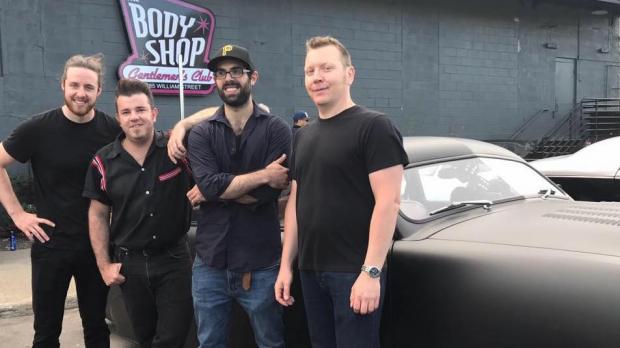 Sun Records Tribute featuring Kickstart Rumble
[ROCK] Sun Records, founded in 1952, had a lot to do with the birth and growth of rock and roll. The Memphis, Tennessee-based record label put out records by Elvis, Johnny Cash, Roy Orbision, and Conway Twitty, that shaped the sound of rock music to come. It's a label worth paying tribute to, and Buffalo-based "vintage rock n roll" band, Kickstart Rumble are the perfect local band to to it. They'll pay tribute to the iconic record label with a free outdoor show as part of the Live at Larkin concert series, this Wednesday, June 20 at Larkin Square. 
When:
We're sorry, this event has already taken place!
Where: