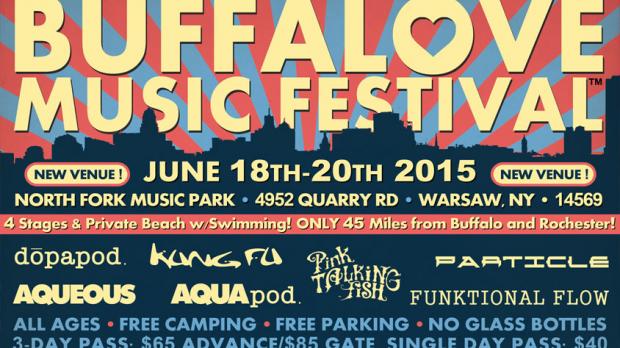 Buffalove Music Festival (June 18-21)
[FESTIVAL] With daily activities like yoga, disc golf, and swimming on a private beach, paired with a killer line-up that includes regionally known groups like Aqueous, Funktional Flow, Dopapod, Kung Fu and more, what's not to (buffa)love about Buffalive's Buffalove Music Festival? All ages (but no dogs) are welcome to join the camp on Thursday through Saturday, June 18-21 at North Fork Music Park.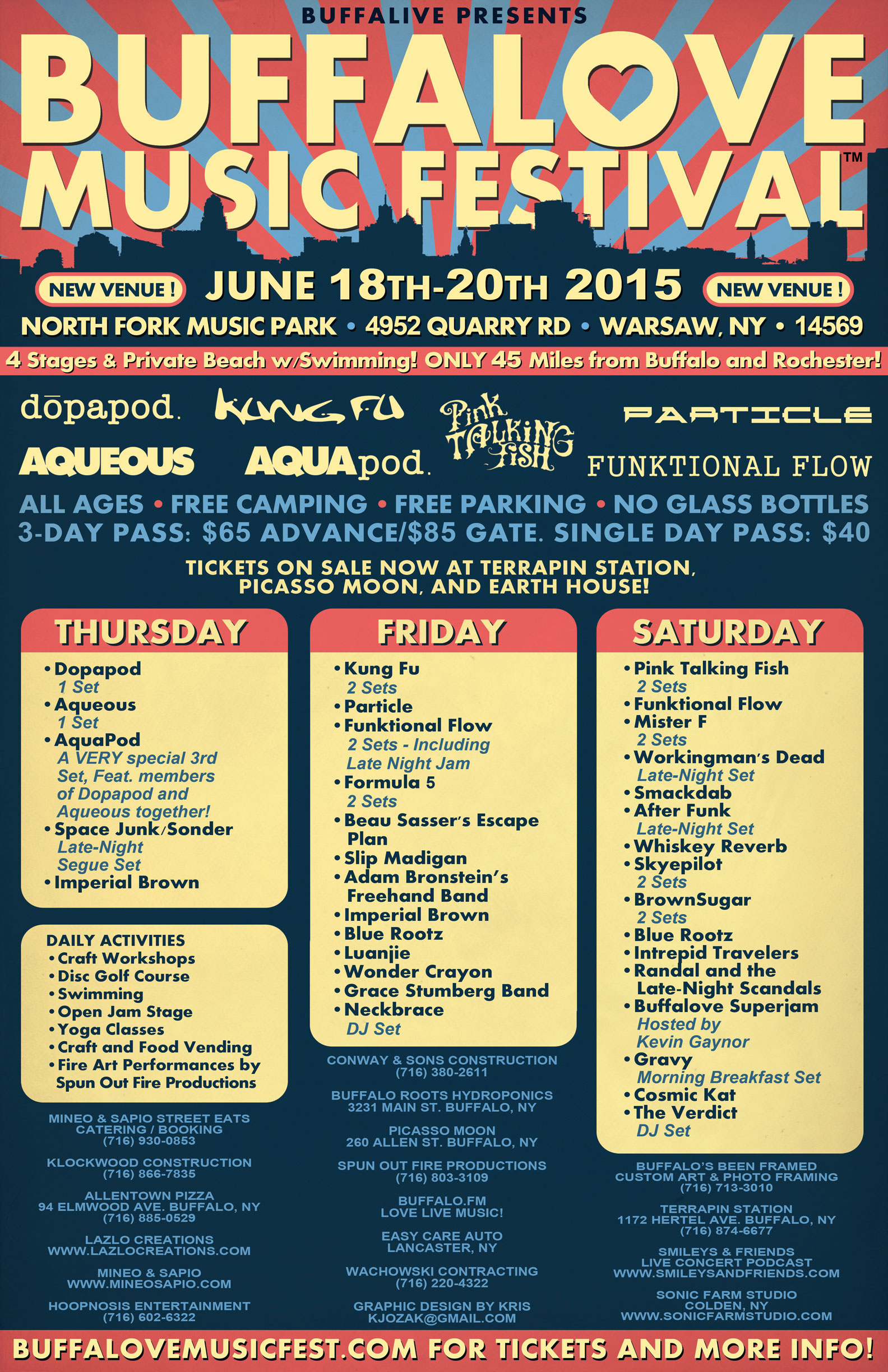 When:
We're sorry, this event has already taken place!
Where: