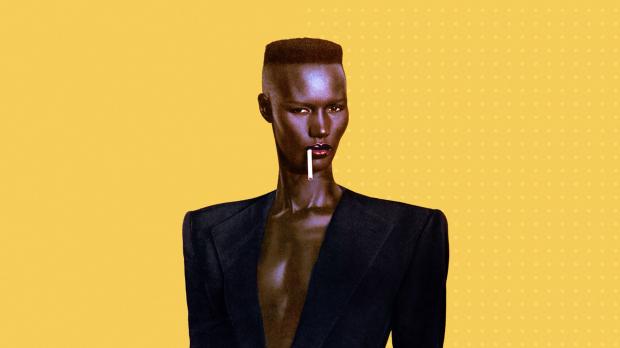 Grace Jones: Bloodlight and Bami
[FILM] Born in Jamaica and raised in Syracuse, Grace Jones was a unique icon of the 1980s and 90s, initially as a model and actress but most memorably as a musical performer, with dance club hits like "Warm Leatherette," "Pull Up to the Bumper", and "Slave to the Rhythm." Though she just marked her 7th birthday, she hasn't slowed down over the years, as charted in her 2015 memoir I'll Never Write My Memoirs. British filmmaker Sophie Fiennes (The Pervert's Guide to Ideology) spent four years filming her for the documentary Grace Jones: Bloodlight and Bami, which includes both concert footage and an examination of the private woman behind the flamboyant stage performer. By the time of this publication, one more screening will remain, Thursday, June 14 at the Screening Room.
When:
We're sorry, this event has already taken place!
Where: