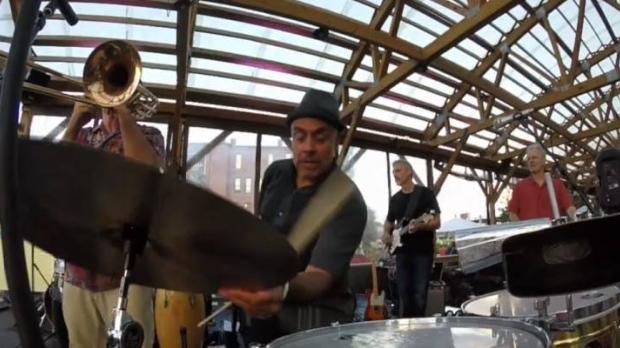 Live at Larkin: Outer Circle Orchestra
[WORLD] Outer Circle Orchestra (OCO) brings its out-of-this-world beat (Afro-Caribbean, to ballpark it) back to Live at Larkin. Named for the "outer circle" of musicians surrounding dancers in African tradition and described as "feel good and move your body" on their Facebook page, the eight-piece band lives up to its namesake, bringing a smooth blend of structured and improvised music that prefers live performance and promises you won't be able to keep your feet still. Interested in "bringing back your feel good" and going around the "hemisphere" in the space of an evening? Put on your comfiest shoes and join them at Larkin Square this Wednesday, June 15.
When:
We're sorry, this event has already taken place!
Where: