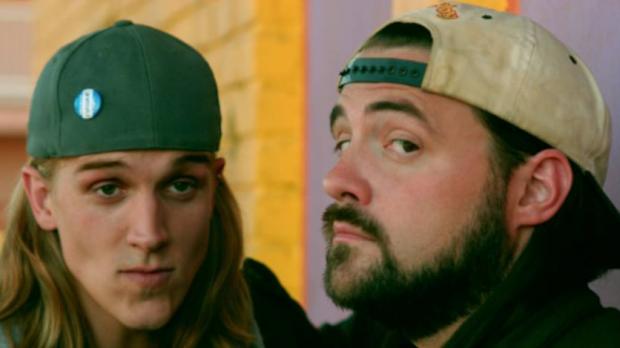 Niagara Falls Comic Con
[COMICS] Like some meek yet brilliant scientist caught in a blast of gamma radiation, incredible changes have occurred for the Niagara Falls Comic Con (NFCC) in a very short period of time.
Six years ago, the NFCC was a humble, free-to-attend event at Dave and Buster's on Clifton Hill in Niagara Falls, Canada. Show organizer Chris Dabrowski helped arrange an appearance by former WWE wrestler Lanny "The Genius" Poffo to compliment a host of comic book and pop culture vendors and exhibitors. With over 1,000 attendees, the event was a success and a clear indicator that the region could support bigger events in the future.
"The only complaint from that year was that the space was too small," Dabrowski said. "The first year, we were at Dave and Busters and by year two, we were already at the (Scotia Bank) Convention Center taking up about 30,000 square feet."
Since the first iteration, the celebrity guest list has exploded along with the attendance, which has swelled to 30,000 visitors annually. NFCC has brought in over 300 celebrities for meet and greets, panel events, workshops and more. This year's version, which takes place at the Scotia Bank Convention Center from Friday, June 3 through Sunday, June 5, will host none other than "The Fonz" Henry Winkler, star of "The Incredible Hulk" Lou Ferrigno, actor Kevin Dillon, pro wrestler Shawn Michaels and dozens of others. Want to meet Verne Troyer, Tia Carrera, Big Bird and the Crypt Keeper in one weekend? Here's your chance. Dabrowski said the celebrity guests appreciate the natural wonder of Niagara Falls as well as the city's influx of international guests as a tourist destination.
"(The celebrities) love it here, and there are comic cons obviously in other cities, but being a world famous destination, we have a lot of tourists that come from the UK, Australia, Boston, Florida, Los Angeles," he said. "In Toronto or New York, (the celebrity guests) are meeting people from in and around that area. In Niagara Falls, fans come from all over the world."
Comic cons have become a vital meeting place of culture, with massive turnouts and major entertainment news breaking yearly at events like the San Diego Comic-Con. Dabrowski points out that individualized conventions for interests like comics, film, video games, horror and pro wrestling have been around for decades. The merger of these pop culture staples has been the winning recipe for these colossal conventions in recent years.
"I think these events always existed, but they kind of existed individually by themselves, so comic cons bring all of these different niches and categories together under one roof, and I think that's why they are growing in size and that's why they are as popular as they are today," he said.
The NFCC will also host many special attractions and exhibits, like a total recreation of Ferris Bueller's bedroom in celebration of the 30th anniversary of Ferris Bueller's Day's Off, an exhibit on the movie Jaws featuring over 50 movie props, classic arcade games, and more than 75 Q&A panels and workshops.
"We really spend 365 days a year planning this thing and then it all comes together, and then on Saturday we just look up and down at the throws of people and the smiles on the people's faces when they get to meet the stars and celebrities growing up, so it's a really good feeling to make dreams come true," Dabrowski said.
Tickets for the Niagara Falls Comic Con are available at Niagarafallscomiccon.com. Ticket buyers from the United States can save money ordering tickets online due to current US-Canadian exchange rate.
$25 for day ticket, $80 for 3-day pass.
When:
We're sorry, this event has already taken place!
Where: