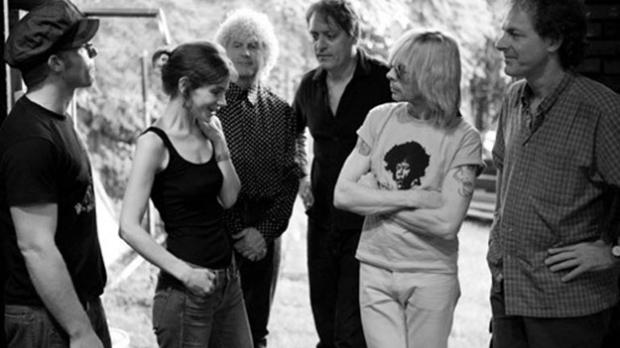 Opening Night at Live at Larkin
[FOLK] Larkin Square continues to uphold its claim of "whimsy among the warehouses" with a promise of a big splash for this season's Live at Larkin. Extravaganza! is the term coine for Opening Night—and a fitting one too as they have secured the talent of six original Buffalo-based acts including the well-known John and Mary & the Valkyries. Their folk-rock sound complete with haunting harmonies is the product of 10,000 Maniacs offshoots John Lombardo and Mary Ramsey mashed with backing band the Valkyries. Joining them are the Fredtown Stompers, a swing-band with a New Orleans-flavor and feet-tapping tunes; Freightrain, so-named for their powerful blues and R&B licks; Differential Flava Crew, a dance group cutting a path for b-boy and hip hop from Verve Studios; Carol McLaughlin and Magnitude, a collaboration between the Colored Musicians Club and the Community Music School, and Kenmore East's French Quarter Hounds. With a fitting venue between revitalized warehouses and featuring a diverse mix of the well-known and the up-and-coming, Opening Night at Live at Larkin is calling all connoisseurs and supporters of the local Buffalo music scene to join the Extravaganza! at LarkingSquare on Wednesday, June 1 at 5pm.
When:
We're sorry, this event has already taken place!
Where: