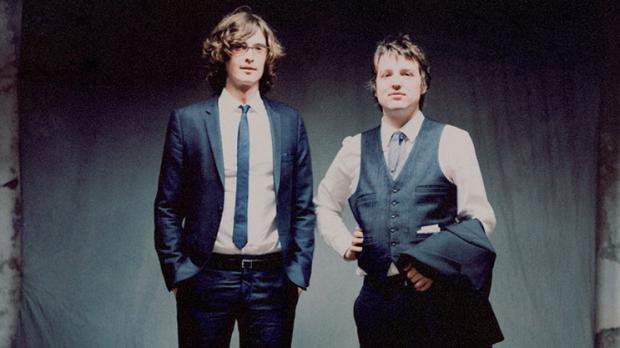 The Milk Carton Kids
[FOLK] Grammy-nominated folk duo, The Milk Carton Kids, are understated masters of the folk genre. A refreshing alternative to the foot-stomping style of conventional modern folk, their soft-spoken brand of folk harkens back to greats like Simon & Garfunkel while boasting a rare air of originality. Their creative brilliance is rooted in their flair for whittling their simple melodies into songs that seep deep into your soul. The eccentric, flat-picking pundits – Kenneth Pattengale and Joey Ryan – technically began their musical careers with the album Retrospect, which was released under their names. It wasn't until later that year, with the release of Prologue that they adopted their band name, The Milk Carton Kids. Prologue, as well as its follow-up, Ashes & Clay (2013), and their live session, NPR's Live From Lincoln Theater have been met with rave reviews from both musicians and fans alike. They carry tender harmonies over a field of skillful strumming for a delicate tune that's light yet powerful. Constantly looking for ways to further their sound, half of their latest album, Monetary was recorded on their favorite stages across the country. The self-produced effort introduces the duo's remarkable handling of sprightlier cuts, like "The City Of Our Lady," without departing from the soft-spoken simplicity, which has yet to sound overplayed. Their dedication to constantly improving their already pretty great sound could mean a very successful future for the Milk Carton Kids. Catch The Milk Carton Kids with Margaret Glaspy at Babeville's Asbury Hall on Friday, May 20.
When:
We're sorry, this event has already taken place!
Where: