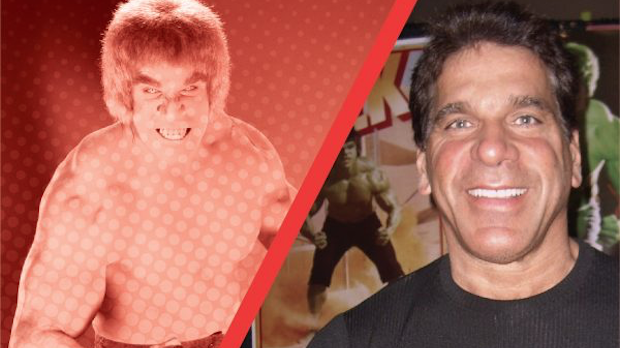 Nickle City Con: An Interview with Lou Ferrigno
[COMIC CON] By displaying his massive physique during bodybuilding's Golden Era and through his turn as the Incredible Hulk on television in the 1970s and 1980s, Lou Ferrigno became world famous for his larger-than-life musculature. Sure, it was easy to label Ferrigno as a one dimensional "body" at the time, with the Hulk's vocalizations limited to mostly grunts and a complete overdub of his lines as the titular character in 1983's Hercules. Flash forward to today, and Ferrigno gets work as a voice actor for critically acclaimed cartoons like Adventure Time and We Bare Bears. He also played "Lou Ferrigno"—no overdub required—for seven season on The King of Queens. Clearly, it's been a unique path for Ferrigno, 66, who will visit with fans at the Nickel City Con this Friday through Sunday, May 18-20 at the Buffalo Niagara Convention Center.
After over 40-plus years in the spotlight, Ferrigno told The Public that he still enjoys the convention experience, including the unique requests he gets from fans.
"Well sometimes they have me sign their body parts so they can get my signature tattooed. I've seen these crazy huge statues," Ferrigno said. "They come up with stuff I've never seen before. It's phenomenal."
Fans will have a unique opportunity on May 19, when a rare photo opportunity will be available with not one but two Hulks—"The Incredible Hulk" Lou Ferrigno and pro wrestling star Hulk Hogan. Ferrigno, who said he once turned down Vince McMahon's appeals to enter the pro wrestling business, is looking forward to appearing with Hogan.
"Well everyone knows who the original Hulk was," Ferrigno quipped. "And Hulk Hogan—I think he's done a lot for the sport of wrestling. He really helped put wrestling on the map and I have met him from time to time and he's a nice guy."
Although Ferrigno is happy to reminisce about his time as the Hulk, the Brooklyn native also enjoys discussing some of his lesser known roles, like his starring role in the 1988 movie Cage, where Ferrigno played a brain damaged character influenced into the world of underground fighting.
"It was great because I did martial arts training for that film. I was excited to be part of it because it was the best way to stretch me as an actor as far as being mentally deficient after being shot in the head," Ferrigno said. "It was one of my favorite movies."
Ferrigno continues to work in film and television, but his prime passion remains physical health. Ferrigno has been in discussions to head up the President's Council on Physical Fitness, where he says can share his decades of experience in training and dieting. As an observer of health trends, Ferrigno says Americans are generally in better shape today than they were in past decades but still lagging in key areas.
"Well, we're healthier today because we have more attention to cardio nutrition and dieting. Plus, we have different types of competitions like the men's fitness that everybody wants to be a part of it. Which is great, because this country has a lot of obesity. That's why I want to make America healthy again," Ferrigno said.
Ferrigno isn't just adapting President Trump's tagline, he's following in his footsteps as a reality competition show "boss" on Pumped which begins filming for Discovery Channel in June.
"It's like the Celebrity Apprentice of fitness and bodybuilding where people come on the show and they bring their brand to the show to try and make it successful," Ferrigno said.
Lou Ferrigno and dozens of other stars of film, TV, comic book and more will be on hand at the Nickel City Con May 18-20. Ticketing information is available at Nickelcitycon.com
When:
We're sorry, this event has already taken place!