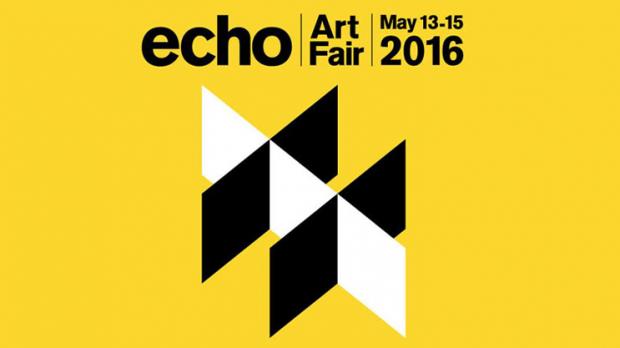 Echo Art Fair
[ART FAIR] For five years, the Echo Art Fair has provided the region with a big tent event for its art makers and collectors. Part exhibition, part marketplace, the fair has evolved into a welcome staple on the arts calendar, filling the void for fine arts created as more and more commercial and nationally established vendors have moved into the Allentown Art Festival. Echo is not a place where you can find handmade salad tongs, it's a place to enter the ongoing and universal human conversation that art countenances. This year's installment will occupy the OSC Manufacturing & Equipment Services, formerly the American Axle plant and before that, General Motors. Designed by the incredibly prolific architect Albert Kahn and situated on Buffalo's railroad beltway, the fair offers a rare peak at a piece of living Buffalo history with the venue alone. Paying homage to the venue, UB architecture professor Jordan Geiger is curating a special feature on Buffalo architecture dubbed Light Industry that will include full-scale architectural installations, and real-time, audience-driven performances integrated into the fair site. Adding the work of dozens of individual artists and galleries from throughout the region and beyond to the space as well as site-specific installations will certainly create a special experience this weekend. The affair kicks off with a ticketed reception on Friday ($50), but will be open 11am-7pm on Saturday and 11am-6pm on Sunday for $5 admission, with children 10 and under getting in gratis. 
$50 on Friday, $5 on Saturday and Sunday
When:
We're sorry, this event has already taken place!