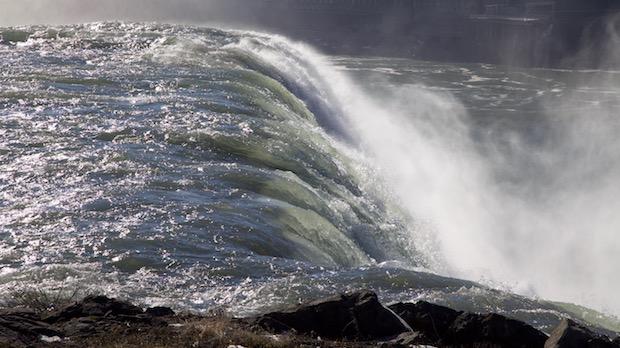 Niagara Falls Underground Railroad Heritage Center Opening
[OPENING] For decades before the Civil War, subversive white and Hodenosaunee activists around here worked with once-enslaved blacks in a shared enterprise of human liberation that delivered thousands of people to freedom in Canada. It's a great story, it's all true, it's local, and it's right down the street from the Niagara Falls Aquarium, directly across from the Whirlpool Bridge, and immediately adjacent to the brand-new Amtrak station. There's a particularly poignant and focused presentation on the role played by the owners and staff of the old Cataract House hotel, operated by the Whitney family starting in 1825. Parkhurst Whitney exclusively hired African-American staff, who helped arrange border crossings for many enslaved people.. 
With the opening of the Niagara Falls Underground Railroad Heritage Center this coming weekend, this inspiring and dramatic story will be on display with detailed individual narratives, interactive exhibits, maps for walking tours, and a new accessibility for this and other attractions in the Niagara Falls area, thanks to the Discover Niagara free shuttle bus that will take visitors all the way from the Falls to Old Fort Niagara every 30 minutes. 
Entry to the Underground Railroad Heritage Center is through the Amtrak station, where large-format posters and signage explain the critical place of the Buffalo-Niagara Falls corridor. The drama that occurred in this entire border area became the political force that led to the war against slaveowners. The specific site is a triumph for historic preservationists, too: the Heritage Center is inside the original Customs House, and it's immediately adjacent to the former Suspension Bridge over which so many escaped to freedom.
The Underground Railroad Heritage Center is officially open starting Sunday, May 6 with a day-long series of events including music, speeches, and food. With the free mobile app, visitors can have access to the self-guided walking and driving tours. Visit niagarafallsundergroundrailroad.org.
When:
We're sorry, this event has already taken place!