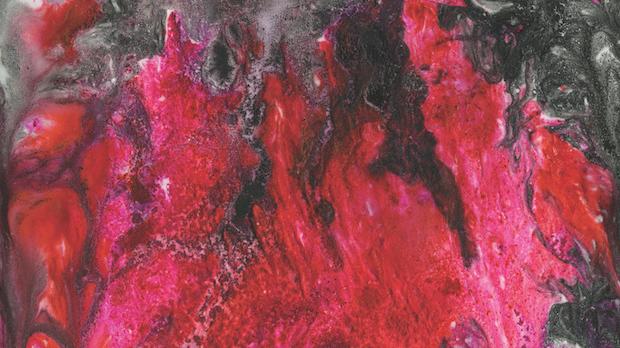 Synthetic Eyes
[EXPERIMENTAL] On Saturday, April 29, dark wave synth band Night Slaves will team up with experimental video artist Brian Milbrand for a unique visual and music show at Revolution Gallery on Hertel. The collaboration will present two shows that night, at 8pm and 9:30pm titled Synthetic Eyes. 
Milbrand is a media artist who has worked with many theater companies around town in addition to his plethora of solo work. He also teaches and works at Buffalo State College in the Communications Department. 
For the show, Milbrand will live control a video feed directly influenced by the sounds of Night Slaves using software that he's written, which allows him to take the feeds from their instruments and control the visual output based on that. 
He combines that with optical illusion style visuals, a library of video samples, and other digital effects.
"It's very driven by the music so it will match the pulse of the music, certainly," says Milbrand, who has been rehearsing with Night Slaves for the show. 
"I can take multiple inputs from the audio and sort of pass them through a control matrix, so I can say, for instance, the frequency of the piano will control the color of video one and the volume of the vocal will control the spinning element of the optical piece—its rotation, the digital effects, stuff like that."
He's been working with similar software for about a decade, using it in live theater production and interactive installations as well. 
As far as the theme for Synthetic Eyes goes, Milbrand says that it started with the synthesizer-based aspect of the music of Night Slaves. "I've also taken that title with synthetic eyes and ran with it within the imagery. There will be a lot of eye ball footage within the show," he says laughing.
David Kane of Night Slaves proposed the project to Milbrand and Milbrand was quickly inspired by their music, which he hadn't heard until that point. Night Slaves, a duo made up of Kane and John Toohill. The duo has released three records, and will play all three in addition to four new songs. Anyone who has ever heard the music of Night Slaves will agree that it lands on the darker end of the spectrum, with noise distorted vocals, droning synths, and heavy industrial digital percussion.
"My folder of samples and imagery was already pretty dark, so it was easy for me to match the tone and theme of their music," says Milbrand. Clips from Vertigo, Anguish, and A Clockwork Orange were starting points for him. "Very dark and aggressive imagery," he says. 
He's also include some motion capture footage that he shot with local dancer Beth Elkins.
"I brought her into Buff State where we have a motion capture studio, and she did a dance to their song 'Black Bug.' I took that motion capture data and will be applying it to that song."
As for the gallery space, Milbrand says that the show will "definitely fit into their asthetic," which has in the past included art by an artist who paints in blood, and one who has been on death row. 
For more info search for Synthetic Eyes on Facebook.
When:
We're sorry, this event has already taken place!
Where: