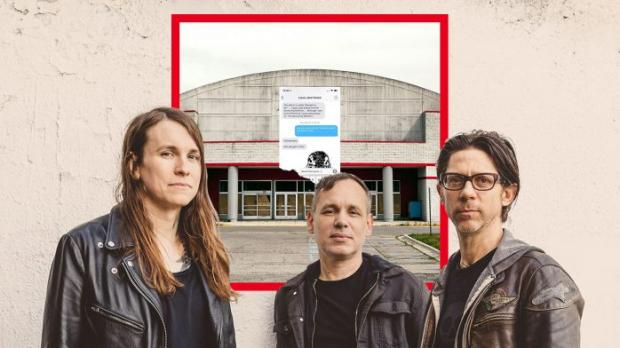 Laura Jane Grace and the Devouring Mothers
[ROCK] Laura Jane Grace affectionately refers to the debut release from her Devouring Mothers trio, Bought to Rot (Bloodshot records), as her "Scorpio" record – redolent in sex, drugs, and rock 'n' roll. The 14 track set, which has garnered praise from outlets far and wide – The New York Times, Stereogum and NPR among them — is being celebrated for the balance it achieves between familiarity and broadened musical horizons. Coming from a solid punk footing throughout the Against Me! years, Bought to Rot begins this new chapter with a trove of musical possibilities, skirting around the edges of punk and paying tribute, here and there, to hero Tom Petty (Full Moon Fever, Petty's solo debut, was Grace's first owned album). Grace says she let emotion dictate the feel of the tracks rather than trying to stick with genres or templates, allowing her to formulate something akin to a mixtape.  The results are fresh, allowing LJG to flesh out material that doesn't fit the Against Me! schema while remaining recognizably manic all the while. In Paste, Lizzie Manno summed it up well: "Grace doesn't graduate from punk on Bought To Rot—she expands and elevates it with explicit revelations, fervent melodies, head-banging chord progressions and unruffled tenacity." Laura Jane Grace and the Devouring Mothers come to the Rec Room on Monday, April 15, with New Jersey's Mercy Union (featuring members of Gaslight Anthem and The Scandals) and Philly post-punk trio, Control Top. It's a 16+ show, doors are at 6:30, $22.50. 
When:
We're sorry, this event has already taken place!
Where: