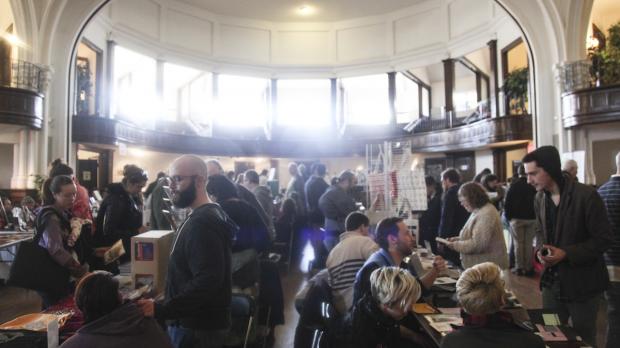 Buffalo Small Press Book Fair
[BOOK FAIR] A two-day flea market of sorts for printed matter, much of it laboriously hand-crafted and blurring the line between book and gallery pieces, the Buffalo Small Press Book Fair turns 10 years old this weekend with its annual affair in the Karpeles Manuscript Library and Museum on Porter Avenue. Since 2007, the fair has sought to accentuate a regional book-making and printing culture stretching across pockets throughout the Northeast and Midwest with an event that could bring disparate communities of artists and writers and their readers together, sharing ideas and sparking collaboration. Sadly, the organizers of the fair—principally Chris Fritton but also The Public's own Kevin Thurston over the years—are shutting things down after this year's decennial fair. The fair runs Saturday 12-6pm and Sunday 11-5pm. We spoke with Fritton about all things book fair:
Take us back to 2007, why did you and Kevin Thurston start this?
The motivation to start the Fair was a personal one, and originally, a selfish one. I'd been visiting and vending at small press and zine fairs in NYC, Toronto, and other cities, and thought to myself: why not in Buffalo? There are so many writers here and such a legacy of experimental literature, but no place for everyone to gather, as well as share and sell their work. It went on to become something that I never imagined (but maybe secretly hoped)—a harbinger of spring that has facilitated cross pollination between artists all over North America.
What's changed or shifted in focus, content, or participation through the years?
The mission of the fair itself has never changed, but the format and the content have evolved over time. It's grown every year, from about 65 vendors and a few hundred participants the first year, to over 150 vendors in the last few years and well over 5,000 attendees. At first, the fair focused almost exclusively on small press poetry & fiction, in addition to handmade artist's books. Since that time, our broad notion of literature or book arts has grown to include letterpress and screen printing, local interest and history, zines of all kinds, and print-on-demand self-published authors. This last category is where we've seen the greatest shift in the fair: POD was, at the time of the Fair's inception, reasonably cost-prohibitive. Over the years, it's gotten exponentially cheaper. We've seen POD applications go from about 10-15 percent to over 80 percent, and it's made curating the content of the fair more laborious & difficult. 
Is this how you always expected it would end? And is there a succession plan in the works you are aware of?
It is. I knew at some point I would have to step back a re-evaluate the fair and its context. I have deep concerns about the event becoming staid or stale—and I think that stepping away will allow a clear assessment of the event, its role in Buffalo's literary and arts landscape, and what its future should be. I feel proud of the fair and its legacy. I feel good about what it's done for the community at large. But I don't want it to become the next Allentown Art Festival—a lumbering event that grows less relevant each year because of its redundancy. I still aspire to keep whatever follows the fair progressive, edgy, poignant, and challenging. Once an event fails to challenge its participants or attendees, it's lost something. A special aura that makes it feel important to be a part of—when that aura fades, it's time to close the door.
I have plans to follow the BSPBF with something; I know the community needs an outlet for small press, zines, comics, and more. I even have a notion of what it will look like—and chances are it will be very different from the Fair. No official word on that yet though.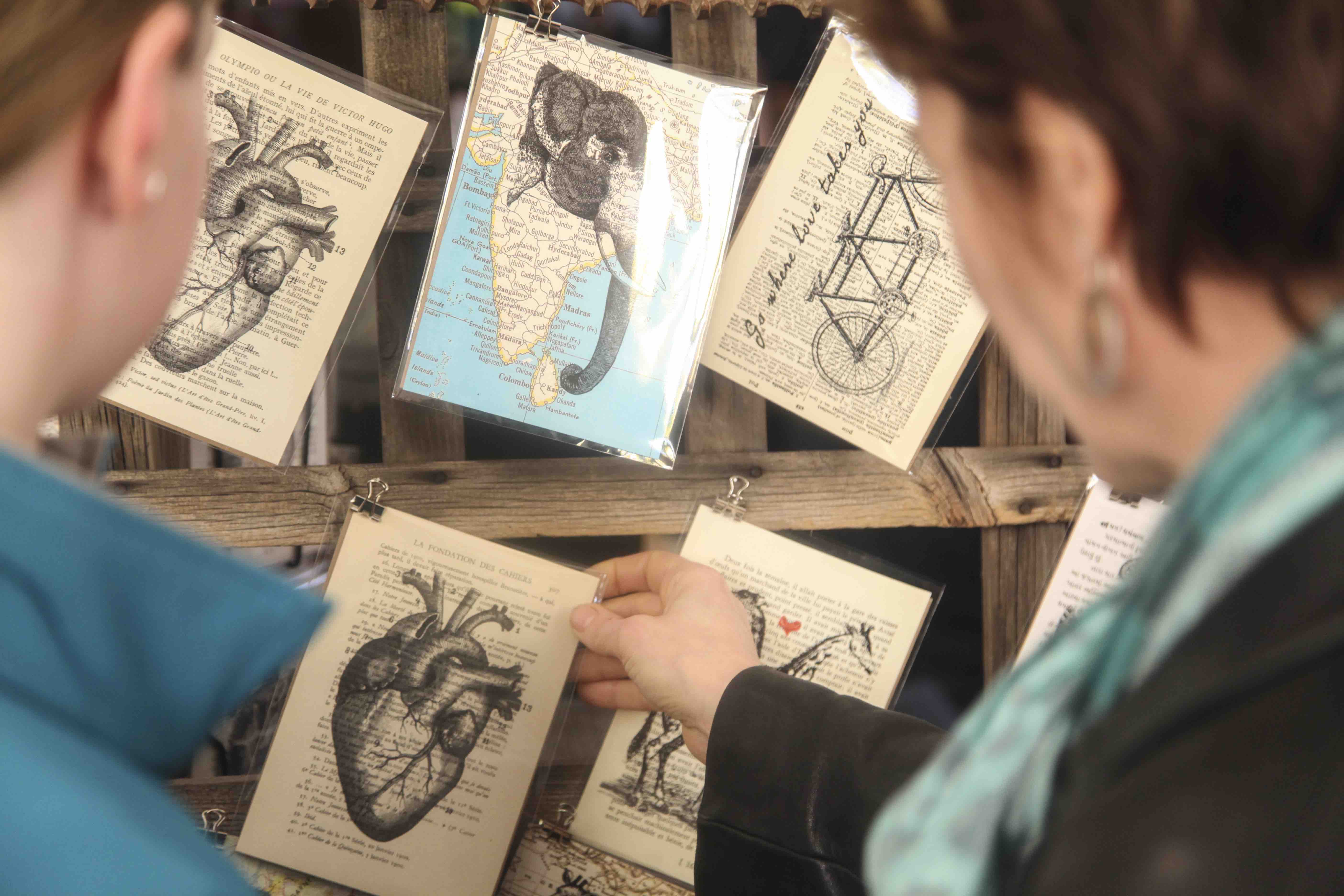 Photo by Max Collins
When:
We're sorry, this event has already taken place!