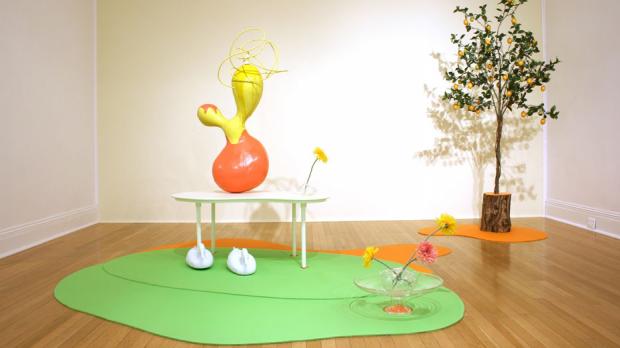 Roberley Bell: Some Things
[ART] Through her investigations of the "naturual" seen in our contemporary landscapes, Roberley Bell creates slick, brightly colored sculptures that initiate a dialogue between the interior and exterior. During the run of the show at BT&C Gallery, which begins Thursday, April 9, the artist will be at residence in the summer home/studio and gardens at Chesterwood, a site run by American sculptor Daniel Chester French. Bell has received several grants and fellowships over the years including, most notably, the Pollock Krasner Fellowship, and a Fulbright to the Netherlands. Her work is of a caliber and style that is very distinct and outstanding.
When:
We're sorry, this event has already taken place!
Where: