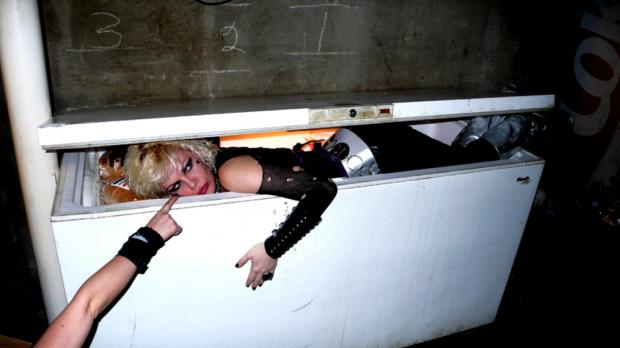 Rachel Rampleman: Baby's On Fire
[ART] For those that are interested in checking out something new in Buffalo, you will not want to miss this opening. CEPA Gallery is presenting the first major gallery survey of Brooklyn-based multimedia artist Rachel Rampleman on Saturday, April 11. She will be the inaugural artist in Squeaky Wheel's new Storefront Gallery that will be viewable 24/7 and her work will also be found inside Squeaky Wheel's micro cinema during public viewing hours. Rampleman's work explores elements of American culture that often are overlooked, focusing on subjects related to gender, artifice and spectacle. Highlighting strong female personalities and the rock culture of the 1980s, this Midwestern-born artist uses mainly time-based media to challenge stereotypes associated with women living in a man's world. In addition to the prolific body of work that will be on view through out the Market Arcade, a limited edition artist book will be available through Linoleum Press.
When:
We're sorry, this event has already taken place!
Where: