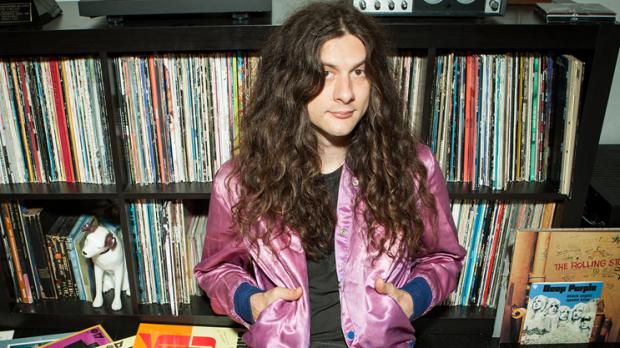 Kurt Vile & the Violators
[ROCK] To the initiate, Kurt Vile may seem like a guy with a mop of hair who rolled out of bed, smoked a bowl and dragged himself onstage, but underneath his unkempt mop of hair is a brilliant mind with keen songwriting skills for churning out 1970s-soaked rock and lyricism that's constantly maturing. When it comes to Vile's albums, listeners come for the chilled-out vibe, but they stay for their philosophically realist worldview. That outlook comes in full on his latest album, b'lieve i'm goin down, as does a fresh, yet recognizable sound. The September 2015 release is comparable to his 2013 Wakin on a Pretty Daze, but with less reverb, a touch of banjo and more piano, which make for a folk-tinged sound that shifts from stone-cold rock energy to more intimate, singer-songwriter territory. Though his lyricism is as compelling as ever, the ultimate charm is Vile's delivery. In the same vein as Petty and Springsteen, Vile's vocals have acquired an unstable accent of hazy origin that shift to suit his musical transitions, rather than identifying with the genre. His nasally twang fortifies his low-key murmur, cutting through the wooly mid-tempo haze, making his music feel more grounded and distinctive. Catch Kurt Vile & The Violators with Purling Hiss at Asbury Hall at Babeville on Thursday, March 31.
When:
We're sorry, this event has already taken place!
Where: