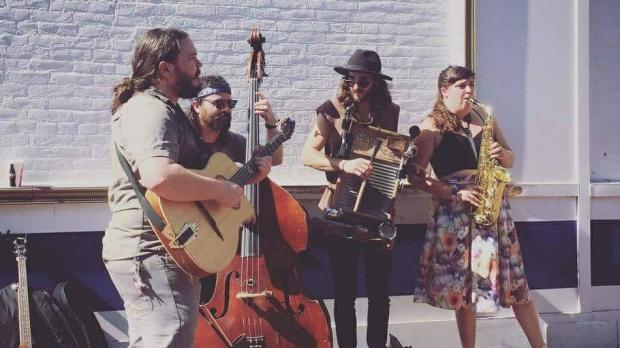 Folkfaces, Pine Fever, and The Tenants
[FOLK] Call them a string band with a twist. Folkfaces takes a contemporary approach to a tried-and-true musical style, mixing  banjo, upright bass and acoustic guitar with washboard and sax to create a blend of ragtime blues that's got some jazzy jump (and maybe just a hint of cow-punk here and there). It's completely organic, which is especially welcome in these digitally moderated musical times, and the band works impressively hard at staying on the road. At Nietzsche's on Saturday, March 24, they're joined by like-minded local swingin' roots enthusiasts, Pine Fever, and the slightly grittier tones of Akron's The Tenants. Can't go wrong, especially for $5! Music gets going at 10pm.
When:
We're sorry, this event has already taken place!
Where: