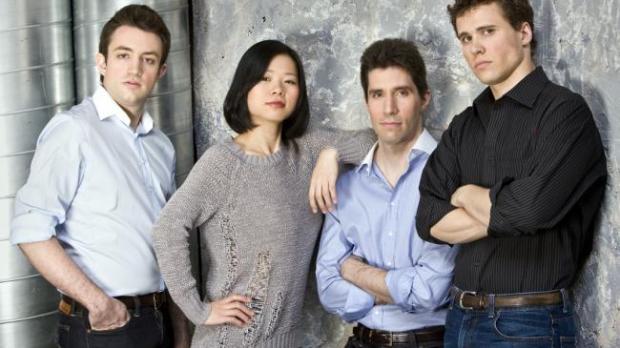 Escher Quartet with Jason Vieaux
[CLASSICAL] Taking their name from artist M.C. Escher, the Escher Quartet aren't as mathematically precise as the artist was, because of course their art relies more on emotion, touch, and feeling. The classical music string quartet will perform pieces by Haydn, Britten, Francisco Tarrega, Antonio Carlos Jobim, Fernando Bustamante, and Boccherini when the group comes to Kleinhans with Buffalo's Jason Vieaux on Tuesday, March 21.
When:
We're sorry, this event has already taken place!
Where: