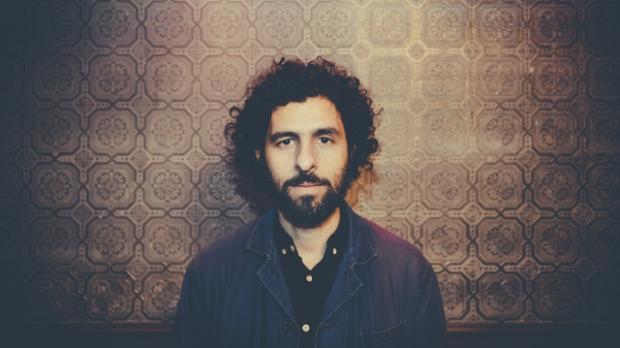 Jose Gonzalez and The String Theory
[INDIE] A troubadour for the modern age, José González is also somewhat of a musical chameleon. Much like his curious Swedish-Argentinean heritage, González has maintained a rich musical duality that has equal footing in indie folk and electronica. While his solo projects have stuck mainly with sparse, acoustic arrangements, his band Junip and his contributions to the down-tempo collective, Zero 7, have been steeped in a much more modern production value that reveals another side of him. His delicate, understated crooning is the link between them, creating a sense of intimacy that seems entirely appropriate with his acoustic work and comes as a delightful curveball in his other projects. González's gig at the UB Center for the Arts Mainstage on Tuesday, March 19, is another hybrid—a collaborative project with The String Theory, a Berlin and Gothenburg-based artist collective, think tank, and experimental chamber orchestra that exists on the fringes of contemporary classical, electro, noise, and pop genres. After a successful European tour together last year, resulting in the release of a live album last month, González and The String Theory are touring the States together for the first time this spring, making the second stop of their trek in Buffalo after opening at Boston's Symphony Hall the night before. Having originally met P. C. Nacht, the musical director and conductor of The String Theory, in 2009, the pair did a one-off recording of the song "Cycling Trivialities," thus planting the seed for this more fully realized alliance. Since its 2009 inception, the group has teamed up with an impressive roster of artists across multiple genres, including Einstürzende Neubauten, El Perro Del Mar, Yello's Dieter Meier, Tindersticks, and Shara Worden of My Brightest Diamond. The dual tour allows González to present material from his trio of solo records (2003's debut Veneer, 2007's In Our Nature, and 2015's Vestiges & Claws) in a brand new light as he accompanies himself on his signature nylon string guitar while the chamber orchestra expands on his compositions, building them into something altogether different… but familiar at the same time. 7:30pm show time, tickets are $29, $39 and $49.
When:
We're sorry, this event has already taken place!
Where: