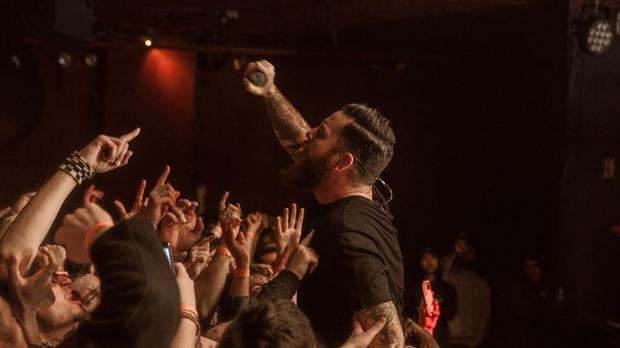 Senses Fail with Reggie and the Full Effect
[PUNK] Formed in New Jersey in 2002, Senses Fail were your classic Vagrant Records/Drive Thru Records band—aggressive but not too aggressive, loud, and fun. In 2004, the band released their debut record, Let it Enfold You, which featured sing-along screamo hits like "Lady in a Blue Dress," and begged for comparisons to scene leaders like Taking Back Sunday and Brand New. At the time of the release, frontman Buddy Nielsen was only 20 years old. This year the band released their seventh studio album, If There is Light, It Will Find You, and diving into it, one can't help but to still pictureNielsen at 20, despite the fact that life has come at him hard; he's married now, he's experienced the birth of a child, he's watched friends struggle with substance abuse, and has helped his wife battle Multiple Sclerosis—and all of these events have inspired him on the new record. Though the band's sound hasn't changed much—emo riffage, pained vocals, epic choruses, and breakdowns galore fill the record—Nielsen's songwriting has matured and feels more genuine than ever. Senses Fail come to the Town Ballroom this Thursday, March 15 with support from Reggie and the Full Effect (read our interview with Reggie frontman, and new resident of Buffalo, James Dewees, in our Spotlight section).
When:
We're sorry, this event has already taken place!
Where: