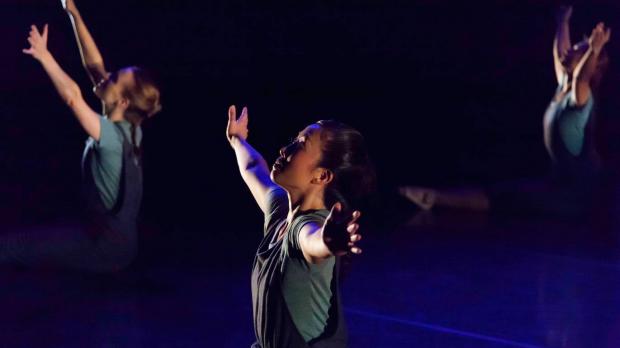 HT Chen & Dancers present: South of Gold Mountain
[DANCE] New York City-based modern dance company H.T. Chen & Dancers, formed in 1978, are making their way to Buffalo to showcase their featured work "South of Gold Mountain" on Saturday, March 12 at 7pm at the Flickinger Performing Arts Center at Nichols School at 1250 Amherst St. In the days leading up to the show, the company will teach some of their dance repertoire to students and adults in Buffalo public and private schools as part of a residency from March 7 to 12. The participants will also learn about Chinese-American cultural issues, which are represented in much of H.T. Chen's choreography.
"South of Gold Mountain" is a dance piece conveying the stories of Chinese settlers before World War II, who were coaxed into coming to the U.S., lured by gold and the possibility of a more fulfilling life in the southern states. "Mountain" is a contemporary work to be presented, incorporating Tai-Chi, martial arts and dancers from the Buffalo community.
Dancers taking part in the final showcase include company members Kelly Butterworth, Dian Dong, Ezra Goh, Torrey McAnena, Sean Nederlof, Ari Someya and Keyasha Williams-Bailey. H.T. Chen and Dian Dong created the choreography for the production with sound design by James Lo, lighting design by Kelly Maurer and costume design by Caprice Esser. The H.T. Chen & Dancers residency has been made possible by Pick of the Crop Dance, with support from the New York State DanceForce, New York State Council on the Arts, UB Confucius Institute, and Nichols School.
South of Gold Mountain: Preview from Chen Dance Center on Vimeo.
When:
We're sorry, this event has already taken place!