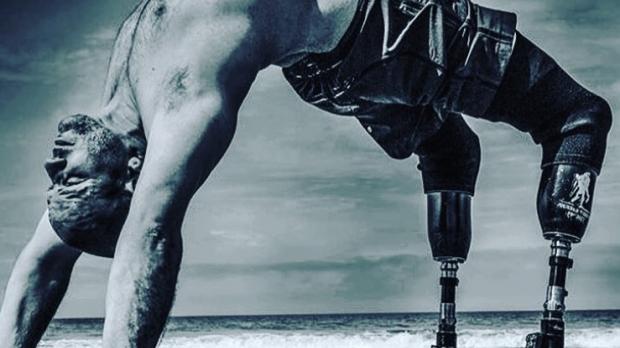 H.E.A.L. BFLO
H.E.A.L. BFLO invites the public its third wellness retreat this Sunday at the Hyatt Regency Buffalo.
Yoga classes will be held all day and taught by leaders in the field like Catherine Cook-Cottone, founder of Yogis in Service, Power Yoga specialist Rob Savarino, Kate Rodgers and Kathleen Fingelhardt teaching a "boot camp" class, and Megan Callahan concluding the day with a Kirtan Yoga Flow class. The full itinerary can be found on the healbflo.com website.
But the highlight of the one-day retreat will probably be keynote speaker Dan Nevins. An inspirational speaker, yoga instructor, and Iraq War veteran who lost his legs in combat, he brings the message of yoga for healing, perseverance, and overcoming adversity. A portion of the proceeds from this event will go towards the Wounded Warrior Project, to aid in Nevins goal to assist combat veterans who live with visible and invisible wounds of war to try yoga, in order to find the same peace the practice has brought to him.
LIVE music will be provided for every class! (5) classes total and participants will have the opportunity to shop many local vendors and buy the wares of local artists.
When:
We're sorry, this event has already taken place!
Where: