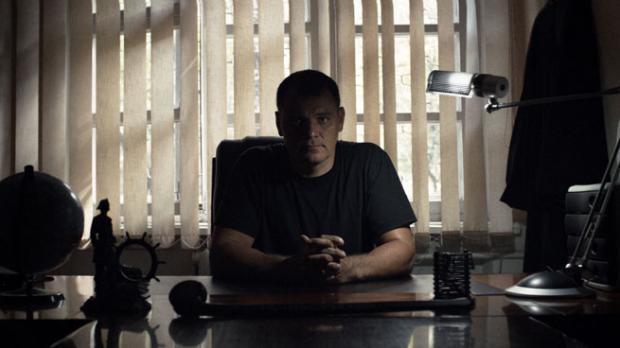 Free Screening: ALMOST HOLY
Terrence Malick is credited as the executive producer of this new documentary about a Ukrainian pastor and his efforts to help drug-addicted and homeless children in his home city of Mariupol. Does that mean that Malick had anything to do with making the film? No, he just agreed to lend his name to the marketing in order to attract some attention. Did it work? Well, you're reading this, aren't you?
Once a soldier in the Soviet army who discovered that helping people made him feel good, Gennadiy Mokhnenko turned to the priesthood and took a very activist understanding of his calling. In an area of Ukraine beset by economic trouble after the collapse of the Soviet Union, he established Pilgrim, a shelter for homeless children. Perhaps the biggest challenge that American filmmaker Steve Hoover faced in editing his documentary, which includes recent interviews with Mokhnenko along with plentiful news footage of him from the last decade, was to put across the horrors of street life without making a unwatchable film: these are kids who take to drugs and alcohol at heartbreakingly young ages. A scene of new arrivals who look to be between 8 and 12 showing the track marks on their arms is not something you'll easily forget.
But Hoover knows how to balance his story, alternating between the grim realities of life in this strife-ridden country and the strength emanating from Mokhnenko's sense of purpose. This free screening is presented by Cultivate Cinema Circle.
When:
We're sorry, this event has already taken place!
Where: