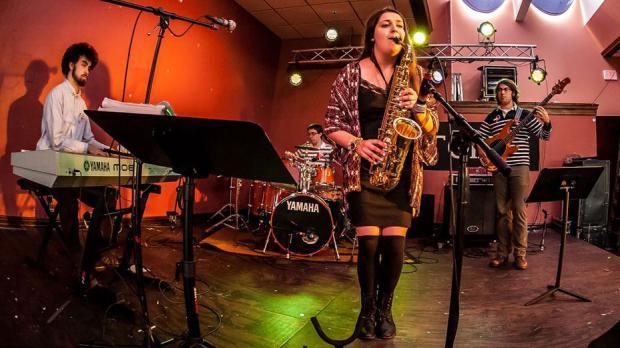 Herbie Hancock Tribute Night
[TRIBUTE] At age 77, jazz master Herbie Hancock still gets around just fine. He's got a few tour dates lined up for next month, but unfortunately for us, they're on the opposite coast. Local fans can still get their Hancock fix, however, as the fourth annual Herbie Hancock tribute night happens this Thursday, February 22 at Nietzsche's. The show will feature the Alex Mcarthur/Jon Lehning Sextet as well as the Truth Travelers—a mashup band consisting of members of The Truth and Intrepid Travelers.
When:
We're sorry, this event has already taken place!
Where: