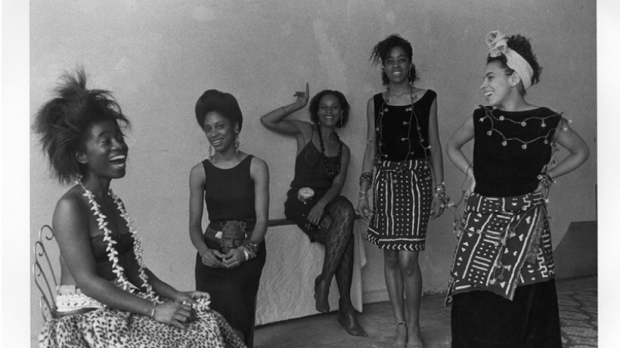 We Wanted a Revolution: Black Radical Women 1965-85
[ART OPENING] This Friday, February 16, the Albright-Knox Art Gallery opens an exhibit that's long overdue: We Wanted a Revolution: Black Radical Women, 1965-85 comprises work by more than three dozen women of color in a broad array of media—film and video, photography, painting, sculpture, performance, printmaking—curated by the Albright-Knox in concert with the Brooklyn Museum. It is, according to the museum's notes on the show, "the first exhibition to highlight the voices and experiences of women of color—distinct from the primarily white, middle-class mainstream feminist movement—in order to reorient conversations around race, feminism, political action, art production, and art history in this significant historical period." Friday's opening runs 5-7pm for members; a free opening for the general public follows, 7-9pm. Am artist's talk with Dindga McCannon, whose work is part of the exhibit, takes place at 7:15pm. The show is up through May 27.
When:
We're sorry, this event has already taken place!
Where: