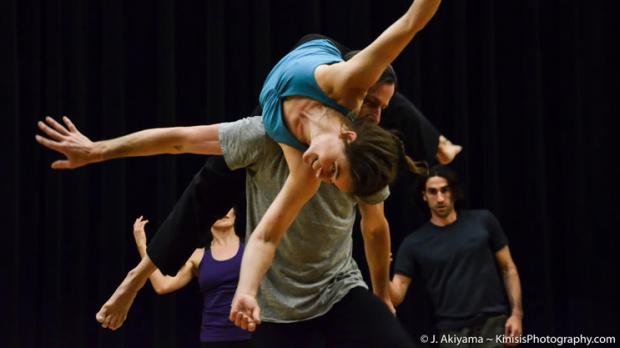 Mission Improvable: Fluid Bodies
[DANCE] "Mission Improvable: Fluid Bodies," curated by Alicia Grayson, Nancy Hughes and Monica Karwan, will be held at 8pm on Friday, January 29 on the sixth floor of Wasteland Studios. The show includes several Buffalo area dancers, along with a few out-of-town visitors. Local dancers Alexia Buono and James Litz will present their piece introducing the question, "how do healing, loving, and movement beyond rigidity and suppression occur between two strangers?" Ashley Vita Verde and Aaron Water, also local favorites, will bring to life their work "get up and get down," which features them playing with space, sound, lifts, falls, presence, and musical interaction. Local dancer Courtney Barrow will also perform a solo. Dance artists Alicia Grayson and Ryder Turner from Boulder, Colorado will offer up a duet as well. In addition, the 30 participants from the Mission Improvable: Embodying Contact workshop will perform a group piece. Pre-show tickets are $12 and available at brownpapertickets.com. Tickets at the door are $20 and $8 for students and seniors. Co-Sponsors for the event include Pick of the Crop Dance, Richmond Ferry Church, Buffalo Contact Improv Community, BCIJPG and Key Bank.
When:
We're sorry, this event has already taken place!
Where: