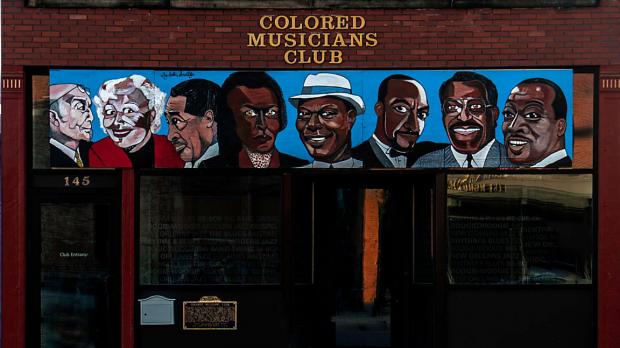 Orchestra Meets Jazz
[JAZZ] The Buffalo Philharmonic Orchestra has been around 76 years. The Colored Musicians Club has existed for 99. Venerable musical organizations both, and together they combine to share the stage at Kleinhans Music Hall on Thursday evening, January 21.
This is a summit meeting of sorts: both the BPO and CMC enjoy international reputations as musical organization of the highest caliber. Thursday, they get to show how really close they are as together they present "Orchestra Meets Jazz," the newest edition to the BPO's popular Know The Score series. Providing samples of the original music that inspired the works Associate Conductor Stefan Sanders will conduct CMC members saxophonist and clarinetist Carol McLaughlin, pianist George Caldwell, bassist Barry Boyd, and drummer Abdul Rahman Qadir, with vocalist Donna Robbins joining in for Buffalo native Harold Arlen's "Over the Rainbow." That combo will offer a Scott Joplin rag, a blues in the New Orleans style, and Duke Ellington's standard "Sophisticated Lady," from which the BPO takes its cues and renders Stravinsky's Ragtime, Copland's "Burlesque" from Music for the Theater, a bit of Gershwin's "American in Paris," and topping it off with "Symphonic Dances" from West Side Story by Leonard Bernstein.
Your guide for the evening is George Scott, president of the Colored Musicians Club, who will fill you in on the Club's remarkable history and the important role Buffalo played in fostering many jazz greats.
Plan to stick around for an after concert party in the Mary Seaton Room with music by the George Scott Big Band. 
When:
We're sorry, this event has already taken place!
Where: