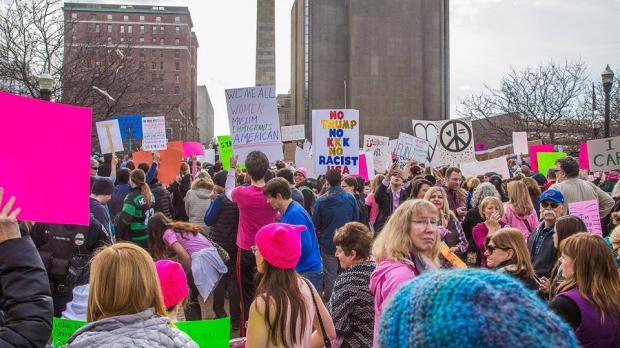 Women's Solidarity March
[DEMONSTRATION] Are you #StillResisting, one year after the largest worldwide protest in history? Last January, the Women's March turned out millions in Washington, DC, New York City, Los Angeles—in cities and towns of all sizes, actually—to demonstrate for all manner of causes, from gender equality to police reform, from basic human rights for all to an end to militarism. The anniversary will be marked on Sunday, January 21, with more marches in cities across the country (and around the world), and the focal point in Western New York is Buffalo's Niagara Square. The march begins on the steps of City Hall at 2:30pm, wends its way through downtown, then returns to Niagara Square for a slate of speakers. The WNY Peace Center is sending a bus to Seneca Falls, the cradle of the US women's suffrage movement, on Saturday, too: Check out wnypeace.org if you're interested in that.
When:
We're sorry, this event has already taken place!
Where: