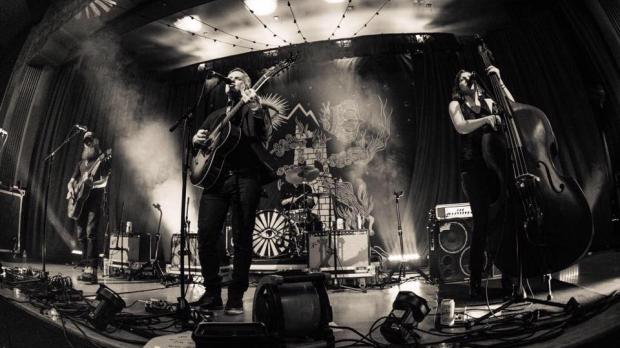 The Devil Makes Three
[ROCK] From the rustic Vermont environs that launched their careers to the California digs they now call home base, The Devil Makes Three has earned its merit as a staple of the Americana movement that's served as the most authentic modern avenue for country-folk hybrids. Adding flourishes of jazz, bluegrass and ragtime blues to a string-base of guitar, upright bass and banjo, the trio excels at delivering Appalachian-tinted twang in a high energy format that makes their live show far from a tedious sit down affair. Their second set for the revered New West label, 2016's Redemption and Ruin, continues this tone with driving tunes like "Drunken Hearted Man," "Champagne and Reefer," and "I Am the Man Thomas," recalling Dan Tyminski's turns singing lead in Alison Krauss and Union Station. Tuesday, January 16 at Town Ballroom.
When:
We're sorry, this event has already taken place!
Where: