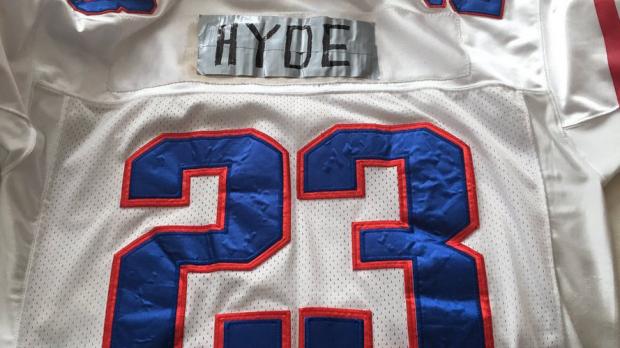 Drought Jersey Collection and Exorcism
Somewhere in your closet, you probably have a terrible piece of Bills memorabilia—a J.P. Losman jersey, a Takeo Spikes bobblehead, a Brian Moorman Fathead poster—that your soul no longer needs to carry around. It's time to move on. 
We're hosting a community catharsis this Friday with Community Beer Works from 6-8pm. We aren't sure what we'll do with this haul of useless and psychically burdened shit, but it won't haunt your dreams any more. We just know you'll be better off for having come to the Drought Jersey Collection and Exorcism. 
We'll have an ordained minister on hand to perform the rites, and pints of Frank will be $3. 
And since it might be the coldest night of the year, CBW will be donating $100 to Friends of the Night People and $1 for every pint sold.
When:
We're sorry, this event has already taken place!
Where: