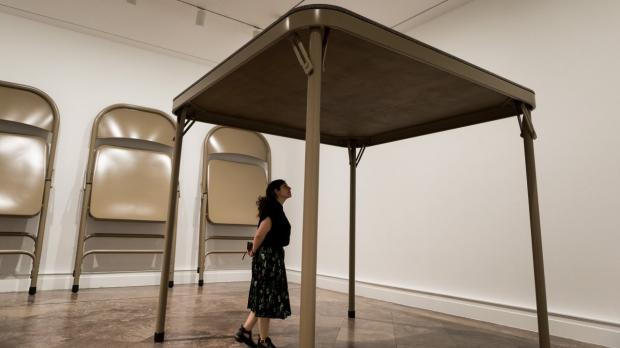 First Friday at the Albright-Knox!
[ART] Brutally low temperatures are in the forecast for this Friday, so why not spend a few hours in the Albright-Knox Art Gallery for its free First Friday program which involves docent-led tours, art-making programs for kids and adults, talks and musical performances, all with a "sense" theme. And while you're there, even if it most cost you a few extra bucks, be sure to check out the wonderfully sensory paintings of Takaski Murakami, get under Robert Therrien 's giant metal folding table, take your shoes off to enter Lucas Samaras' Mirrored Room. A complete run-down of events and times can be found on the AKAG's website. 
When:
We're sorry, this event has already taken place!
Where: