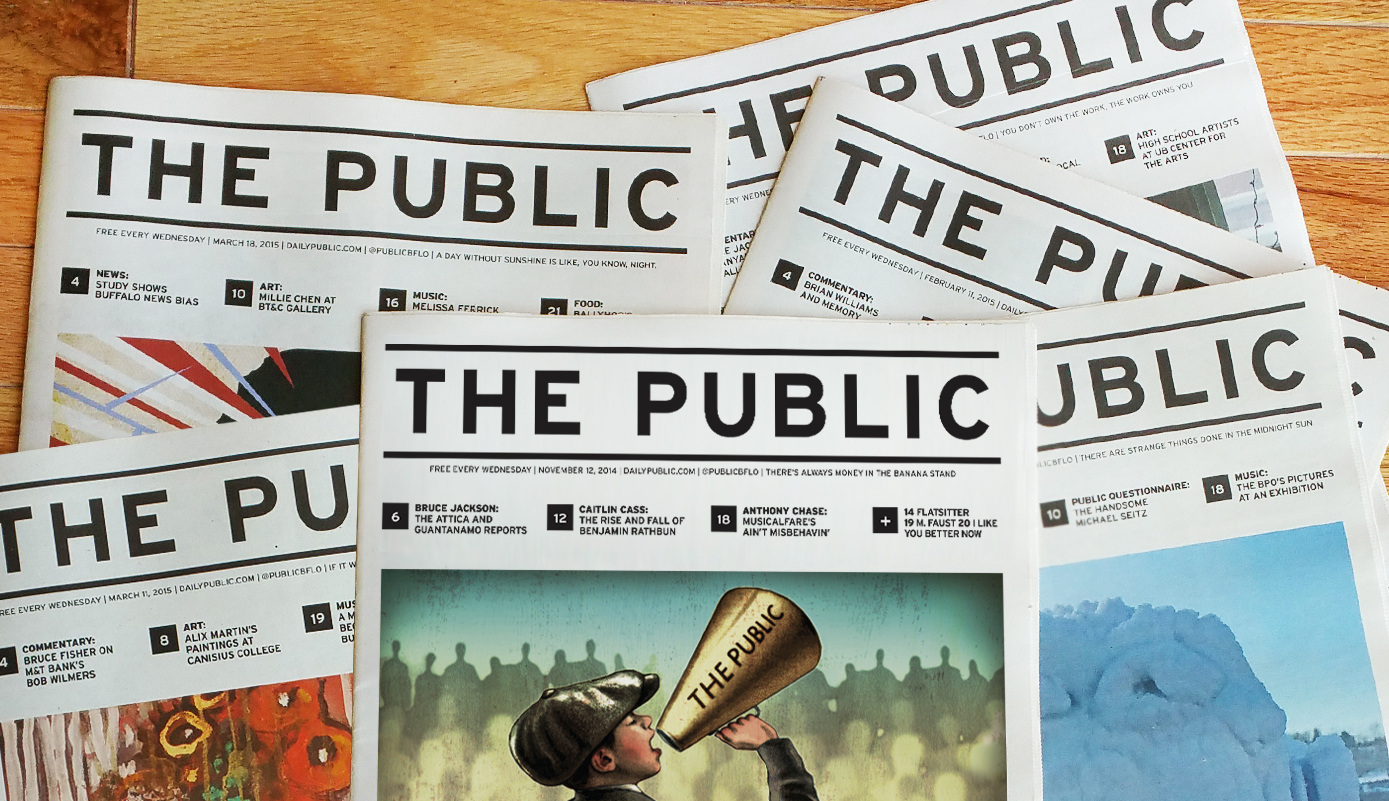 The Public
Every Wednesday, we deliver 35,000 copies of engaging, entertaining, visually stunning print throughout Buffalo and surrounding suburbs, created by some of the region's most established writers and artists, as well as a host of emerging talents.
DailyPublic.com
A clean, easily navigated site that hosts a vibrant and informative conversation about everything that contributes to our regional culture, from arts to politics, from sports to fine dining.
Public Events
Like our readers, we like to get out in the world—and when we do, we take our Public partners with us. Big and small, we intend our events—whether self-created or created in concert with others—to build a community.
---
At The Public, we're trying to do something brand new—but if you look at our team, you may recognize some familiar names. We've been at this for a while. Our editor-in-chief has been in the business for 15 years. Our film editor has been at it twice that long. Many of our top contributors have been at it even longer than that.
But our team also comprises new talents and new voices. And we're on the lookout for more. (Interested? Get in touch: geoff@dailypublic.com.) We think we've struck a good balance, and we hope you'll think so too.
And one more thing: Three members of our editorial staff are partners in this enterprise. We own this thing.