Etc.
This Week's Agenda from LOOP Magazine
by
/ Dec. 19, 2017 9pm EST
THURSDAY, DECEMBER 21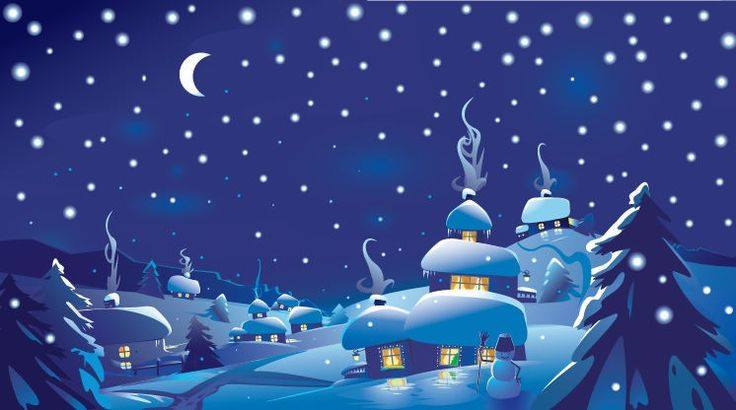 Transgen Holiday Potluck at the Tri-Main Center
6:00 p.m. to 8:00 p.m. 2495 Main St., Suite 418
Special potluck holiday celebration put on by/for the TransGeneration Support Group. If you can't bring a dish, that's alright — there will be plenty for everyone. If you do feel like you can contribute, please bring a dish/drink/dessert to pass. Feel free to bring family, partners, kids, and allies. Bring games! And musicians, please bring your instruments! Parking lot in back of building; accessible lift on ground floor. Questions? Contact event host Siobhan Fitzgerald-Matson at the Pride Center of Western New York.
---
FRIDAY, DECEMBER 22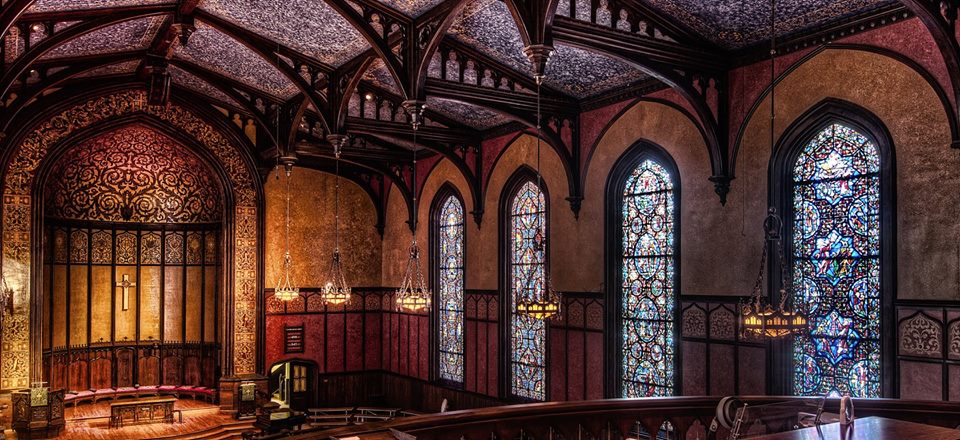 Christmas Concert at Westminster Presbyterian
7:30 p.m. – 8:30 p.m., 724 Delaware Ave.
The Westminster Presbyterian Church Choirs, the Handbell Choir, a historic Aeolian-Skinner pipe organ, and the Buffalo Brass Octet will combine musically to offer a stunning array of Christmas classics, including Britten's Ceremony of Carols and Rutter's Gloria. The audience is invited to participate in singing favorite holiday songs and carols at this free concert; donations benefit the Westminster Friends of Music.
---
WEDNESDAY, DECEMBER 27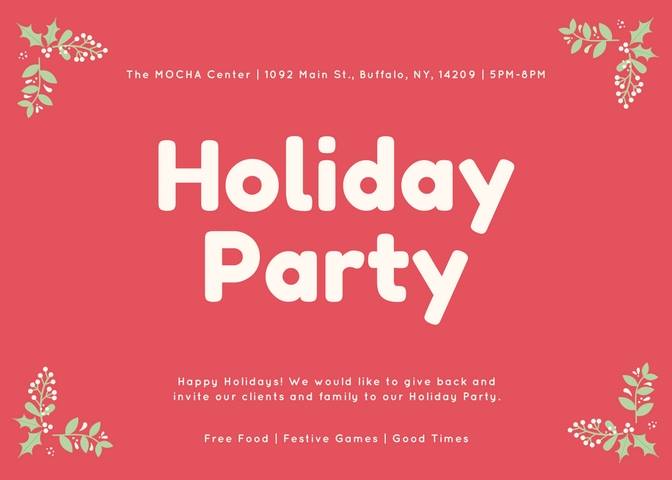 MOCHA Center Holiday Party off at The MOCHA Center
5:00 p.m. to 8:00 p.m., 1292 Main St.
"Tis the season to give back to those, who impact us the most. Everyone is invited to our Holiday Party, which includes free food, music, festive games, and a safe space for everyone."
---
SUNDAY, DECEMBER 31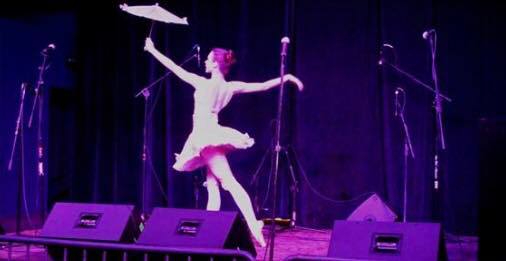 NYE Brunch Buffet and Ballet at Gypsy Parlor
11:00 a.m., 376 Grant St.
Celebrate the last day of 2017 with an extravagant brunch buffet. Featuring Steak and Eggs, Pastries, Smoked Salmon and much more. Also, a truly unique twist – enjoy a ballet performance by Spuyette from Lexington, Kentucky! Adult $23.95, Children 3-12 $14.95. Call 551-0001 for reservations