Etc.
Give a Buffalo-designed Robot!
by
/ Dec. 16, 2015 12am EST
One of the grooviest local gifts you can get for builder, tech-lover, or electronics hobbyist on your list is a subscription to Buffalo tech startup Thimble. Beginning in April 2016, Thimble will begin mailing kits monthly to subscribers it has built up all over the world. It's first kit? A wifi robot. 
If that sounds intimidating, Thimble founder Oscar Pedroso has news for you. With about $20 of tools (arduino board, soldering iron, and soldering wire), the internet, and the curiosity, the kits are perfectly appropriate for everyone ages 13 and up. The folks at Thimble had created tutorials, videos, and can direct you to forums of other subscribers who might be stumped on the same element of construction as you.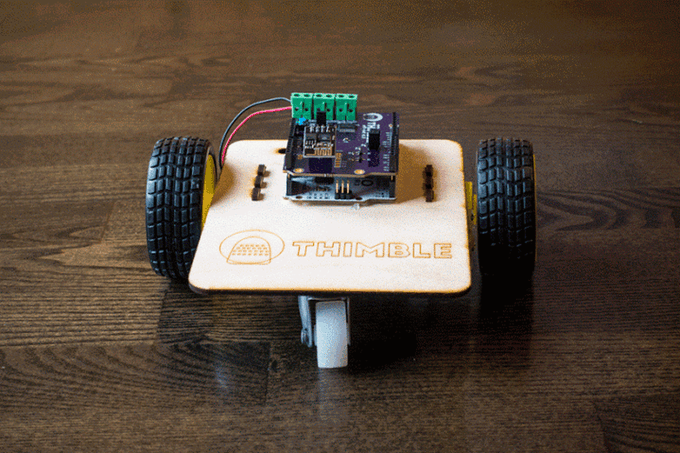 Pedroso met David Brenner over the internet a little more than a year ago with the same basic question, "How can we help people build stuff?" Now set up in the Buffalo Niagara Medical Campus's Innovation Center, Thimble sees its future beyond hobbyists and into deeper fields, like education. The kits will have applications across the STEM spectrum, as well feeding the hunger of anyone who enjoys tactile learning and building. Early bird specials are currently available through their Kickstarter starting at $49, and subscribers can choose to buy one kit as a trial, or longer subscriptions at a discount.