Local
Investigative Post: Do City Police Need More Training?
by
/ Dec. 14, 2016 12am EST
Buffalo officials are in no hurry to address the police department's lack of training in tactics that many other cities have deployed in response to police shootings of black men in Ferguson and elsewhere.
In fact, Mayor Byron Brown said he is satisfied with the status quo. He said he sees no need to improve training programs that show officers how to de-escalate potentially volatile situations and make restrained use of force in dealing with citizens.
"We are very pleased that when you look at what's happening here in Buffalo versus other parts of the country, we are not experiencing the same problems and difficulties that other police departments, other communities have experienced," Brown said. 
Some members of the public dispute his point, including Denise Walden, a community health worker and a mother of four.
"Right now I'm on edge, waiting for something to push us past the boiling point," she said, viewing incidents in other places as warnings of what might happen here. 
"I wish people would stop saying that this doesn't happen in Buffalo." 
Common Council members who represent districts that comprise most of the city's minority population had a muted response to the department's lack of de-escalation training. Masten Council Member Ulysees Wingo, who has staged protests on the Council floor against police shootings of black men and racism, agrees with the mayor that there's no immediate need for more training.
"My position is that because we haven't had incidents like we've had in the rest of the country, I do believe that whatever [the police has] been doing has been working," he said. 
Council President Darius Pridgen, who represents the Ellicott District, and University District Council Member Rasheed Wyatt both said they would seek changes to the police's training if necessary. 
"If Buffalo is behind, we need to catch up," said Pridgen. "We need officers who are confident in their abilities, especially to de-escalate."
But all agree that the issue can wait until the Council's Police Oversight Committee meets on January 24. 
Lack of training detailed
An Investigative Post story published October 31 found that the police's annual training in firearms and the use of force falls short of both statewide and national practices. 
Findings included: 
The department's use of force training is not focused on de-escalation tactics; nor does it place officers in real-life scenarios to teach them how to handle stressful situations. 
Firearms training also falls short of best practices. Officers are not trained to handle their guns in scenarios that simulate the kinds of stressful interactions they would encounter in real life. 
Buffalo police this year will receive a total of only two hours of training in firearms and use of force compared to 11.5 to 20 hours in other urban departments surveyed.
The Police Oversight Committee has not pushed the department to improve its training, despite it being a priority for the committee. Niagara District Council Member David Rivera, who chairs the committee, said he does not know how the police spent $60,000 the committee provided for training in 2014. 
Kevin Kennedy, the president of Buffalo's police union, said his officers are "starving" for training in the use of force and firearms. 
"You could overcome so many bad scenarios, bad outcomes if you train your people properly," he said. "It's not a good idea to address the problem after it happens. It's a good idea to address it before it happens." 
Nevertheless, Brown and Wingo maintain that because Buffalo has not suffered such a Ferguson-type tragedy, the police department's current training program is sufficient.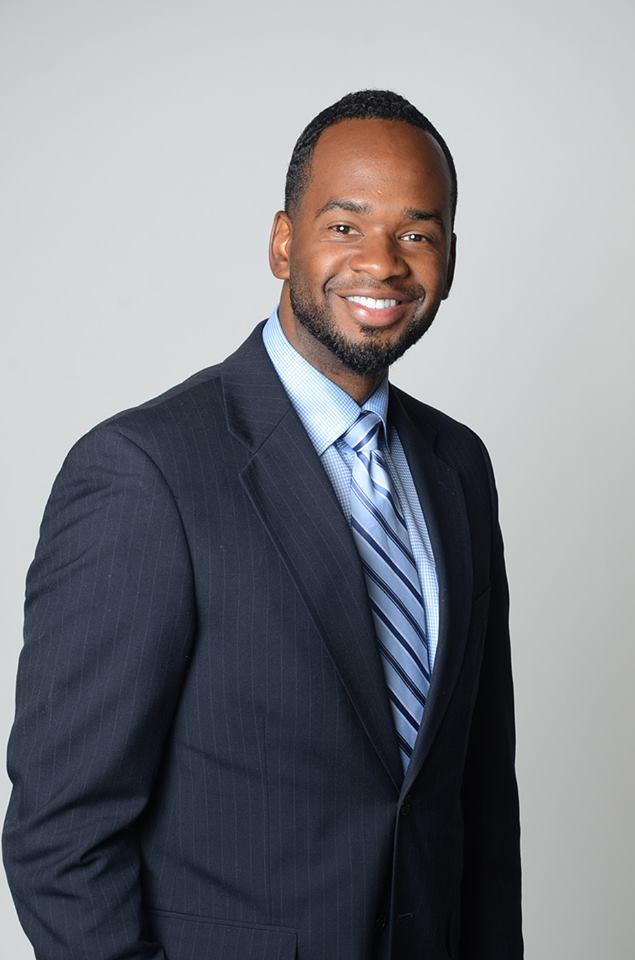 "Clearly we must be training our officers pretty well in those areas in those few hours that they're being trained in order for them not to have had the occurrences that are happening across the country." Wingo said. "For all the people who have experienced police brutality, there are countless others who have not experienced police brutality."
Wingo denied any inconsistency between his protest on the Council floor against police shootings and racism and his statements suggesting police misconduct is not an issue in Buffalo.  
When asked repeatedly whether non-lethal police brutality factored into his protest, Wingo said he was focused on fatal shootings of unarmed, mostly black, civilians, and the "devaluing of black lives" through institutional racism.  
Other Council members have concerns, however.
Pridgen, at an event hosted by Investigative Post in January, alluded to the potential for conflict in Buffalo.
"Can there be a Ferguson or a Baltimore in Buffalo? Absolutely," he said. 
After the Investigative Post story published in October, Pridgen asked Deputy Police Commissioner Beaty for a copy of the department's detailed training curriculum. 
"I think we both fundamentally agreed, that if there needs to be changes, let's make the changes," he said of their phone conversation. "When you've got the police union, the head of the union saying, 'Hey we need more training,' you have people saying we need more training, you have officers saying we're not resistant to more training, the only answer I have: Let's do it," said Pridgen. 
Wyatt echoed Pridgen's call to address training shortcomings, albeit not until late January. 
"I certainly don't want an officer to be in a situation where because of their lack of training they're not able to meet that demand for that moment in time." said Wyatt. "I think it's so very crucial to arm them to handle these situations because I certainly don't want to see a Ferguson here in the City of Buffalo."
Mayor sees good community relations
The mayor, pointing to the police's diversity and community-policing programs, said the relationship between the police and citizens is strong. 
He praised the "Buffalo Police Department: 21st Century" program, a scholarship initiative geared towards increasing diversity on the force. Brown also spoke highly of the department's community policing program, which consists of 11 community police officers, two for each police district and one for the Buffalo Municipal Housing Authority. 
"We have very well-trained police officers," he said. "I believe we have one of the best police departments in the country." 
This year police will receive three hours of training in ethics, three hours in cultural diversity, and a one hour community policing update.  
"We're always looking to expand our training," he added. 
Some residents laud the department's interactions with the community. For example, Lesley Haynes, who attends monthly block club meetings with community police officers in her police district, has applauded the department's new Language Access Plan at community gatherings. The initiative is focused on ensuring non-English speakers are able to communicate with police through in-person and telephone interpreters, among other services. 
Distrust of police
While the mayor maintains that strong relations between police and community obviates the need for additional training, many residents view matters differently.
"There are little kids in our neighborhoods that fear law enforcement" said Walden, the community health worker. 
"If my young kids notice there's a problem, they're not looking for officers. They're looking for a neighbor, they're looking for a mailman. They're looking for people that they're familiar with, that they feel comfortable with, that they trust." 
Her position is backed up by research conducted by Buffalo's Partnership for the Public Good, a community think tank and advocacy group that published a policy report November 18 about police-community relations. The report issued five policy recommendations to enhance police-community relations in the city, including improving training; increasing the force's diversity; and facilitating data dissemination and making the police disciplinary process more transparent. 
The partnership's recommendations were based in part on the findings of a survey of 2,018 city residents conducted by Open Buffalo that found wide distrust of police. Only 30 percent of black residents said the police works well with their neighborhood and 44 percent said they trust the police enough to call them in an emergency.
The partnership's report said this fear is partly attributable to largely negative interactions many residents have with police. For example, while African Americans comprise 14 percent of the Erie County population, they accounted for 43 percent of arrests between 2007 and 2011, according to a partnership study.
"A significant part of the community does not trust the police department because they only encounter them in enforcement circumstances," said Steve Peraza, a history professor at Buffalo State and policy analyst with PPG who co-authored the recent report. "That part of the community wants to trust the police, but they don't know how to bridge that gap."
Instead of limiting community policing to the group of 11 officers, Peraza and his colleagues recommend community policing be better integrated into the practices of patrol officers, an expansion Beaty, the deputy police commissioner, supports. 
"Until we can get the community to feel like the police is not just targeting them, the relationship will remain the way it is," she said. "That's kind of why we're tempting a Ferguson."
---
Daniela Porat is a reporter for Investigative Post, a nonprofit investigative journalism center focused on issues of importance to Buffalo and Western New York.